Limiting Your Risk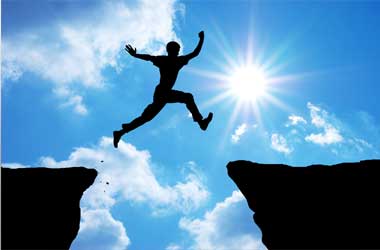 One very important aspect of trading Forex will be you knowing and fully understanding about all of the risks involved. As there are only two possible outcomes to every single trade you place, those being you place a winning one or a losing one, whilst you do run the risk of making sustained losses whilst the profits can of course always be there for the taking.
With that in the forefront of your mind we would suggest that you put into place a few limits in regards to what you are prepared to risk in regards to a percentage of your available investment funds, whilst also knowing in advance what you will be hoping to make on each Forex trading session you have.
The following guide is therefore going to help you get a much greater understanding of risk and we will also let you know what many other traders tend to use as their winning goal and also their stop loss limits on any single Forex trading session they have. This aspect to becoming a more experienced and profitable Forex trader is very important so please do read through this guide in its entirety.
Limiting Your Risk Questions and Answers
Below you will find a range of questions and answers relating to limiting your risk when you are placing any number of Forex trades online during one or more sessions. You will always have the option so closing any one session down at any time and as such locking in and withdrawing your profits will be possible at any time.
Making Use of Bonuses

When you sign up to any of our Forex Brokers as a new client then you will be able to maximize your initial deposit and also limit your element of risk by making use of the bonuses funds you will be awarded with when making an initial deposit.

However, do always make sure that you understand how the bonuses you are thinking of taking have been structured as they will all be designed and structure din a different way and some bonuses are much more generous than others.

Can I Hedge My Trades?

One way that you may be able to limit your risk when placing Forex trades is to hedge the trade you place, however this is something of a very find art and will often see you having to place multiple trades once you have an active trade in place.

However, whilst there will always be an increased level of investment needs when you are hedging your trades the overall risk will be greatly reduced. One way that many Forex traders will hedge their trades is by claiming bonuses at more than one Broker and then using the bonus funds as the way they hedge their trades.

However, as mentioned you should only consider hedging your trades when you know fully what you are doing, for if you make a mistake and place the wrong type of trade at the wrong moment it could be a very expensive mistake!

Can I Increase the Value of My Deposits?

All first time Forex traders who make the very wise decisions of opening up a new Forex trading account at any of our featured Forex Brokers, will be able to claim a new trader bonuses once they have registered as a new trader and make their initial deposit.

These new trader bonuses offered by our featured Forex Brokers come in many different shapes and sizes, but all of them are going to allow you to increase the value of your trading budget and will allow you to have an increase chance of placing multiple winning trades with those bonus credits that will be awarded to you.

Demo Trading Opportunities

You will be able to sign up to any of our featured Forex Brokers in a matter of minutes an when you do you can opt to open up a demo trading account. This type of account is going to be suitable for everyone who have never placed any type of Forex trade before.

These types of account are ideal for first time traders for they let you place as many no risk trades as you like when accessing a demo trading account, and will also be able to test out some of the advanced featured that are available on the trading platform you have chosen to utilize.

Can I Trade In a Syndicate

Many Forex traders will know other Forex traders and another way that you are going to be able to reduce your element of risk is by forming a syndicate with your friends, family members or work colleagues.

However, be aware that there are many terms and conditions attached to how many accounts can be in use at any one address of via any one computer so if you do form a syndicate then make sure you are following the terms and conditions at the Forex Broker you have chosen to sign up to as each Broker will have their own rules in place.

Can I Limit My Deposits?

One final thing to keep in mind is that all of the licensed and regulated Forex Brokers are going to allow you to set your own deposit limits, and as such if you ever thing that you are to going to be able to control the amount you deposit over one or more session then make sure before you start to place your trades and make any deposit you put into place some sensible deposit limits on your account.

As soon as you have reached your deposit limits then you will have to wait until the time period you set has expired, and that will ensure you can never carry on depositing once those limits are in place.

You will of course be able to choose your own deposit limits and as such you are always going to be in control of your account and how much you deposit over any given time period which is worth doing.