Forex Trading Strategies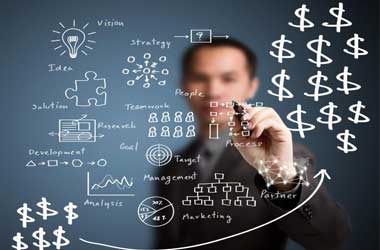 Every single Forex trader that is going to be trading Forex for the long term is going to have to put into place some form of trading strategy. As the world of currencies can be and is a very volatile one and an ever changing one too you can leave nothing to chance when you are pairing up any two currencies together.
There are many different aspect to putting together a trading strategy, whilst many traders strategy will see them limiting their risk and only ever placing some trades, some traders operate a boom or bust type of trading strategy whereby they hope to make an instant killing on the money market and then get out quick before the run the risk of losing back what they have just made in profits.
There are many factors to a well thought-out Forex trading strategy and the aim of the following guide will be to show you ways that you can put together your own unique strategy that is base on the size of your trading budget and the element of risk involved. So please read on for this is one of the most important guides we have compiled.
Forex Trading Strategies Questions and Answers
The easiest way for us to explain how to compile a good Forex trading strategy is via a questions and answers type of layout and as such that is how we have put together the main section of this particular trading guide, so read on and then compile your own unique trading strategy as soon as you can do.
How Can I Obtain More Trading Funds?

If you choose to sign up today as a new Forex trader at any of our featured Forex Brokers, will be able to claim a new trader bonuses once they have registered as a new trader and make their initial deposit.

All of the bonuses that are going to be instantly available to you will allow you to increase the value of your trading budget and will allow you to have an increase chance of placing multiple winning trades with those bonus credits that will be awarded to you, so make sure that you take a look around as those bonuses can and will massively increase the value of your trading budget when you claim them.

What Profit Gaol Should I Aim For?

Every Forex trader is going to have his or her own ideas in regards to just how much they intend to have as their profit goal on any trading session they have, however do keep in mind that every single Forex Broker is going to have their own unique amounts that can be earned by traders on each trade they place.

As such it can often pay dividends for you o shop around and make use of any enhanced profit margins being offered at selected Forex Brokers form time to time. So just keep in mind it really will be worth your whilst comparing what you can make at all Forex Brokers that the profits and gains will vary from Broker to Broker.

What is an Advisable Stop Loss Limit

One thing that you will not want to do when you are trading Forex is to bust out your trading budget on a series of losing trades, and with that in mind you really do need to put into place a good and well through-out stop loss limit.

Most traders will tend to use a level stake when basing how much they should place on each trade or will simply use a percentage of their available budget on each trade they place. You will be best off using a low percentage when you are a first time trader and as such try and aim for a stop loss of between 5% and 10% of your available funds on each session you have as that will ensure you never bust but your budget if things do not go to plan.

Gaining Trading Experience

Make sure you select any of our featured and rated Forex Brokers to sign up to and then open a demo trading account. This type of account is going to be suitable for everyone who have never placed any type of Forex trade before.

A demo trading account will let you then use that account to place as many no risk trades as you like when accessing a demo trading account, and will also be able to test out some of the advanced featured that are available on the trading platform you have chosen to utilize.

Can Account Mangers Help

It is worth noting that when you open up almost any type of Forex trading account you are going to be given access to your own personal account Manager, and if may often be worth while having a hat with him or her when you are looking for a few ideas in regards to what to place your Forex trades on.

It will also be beneficial to keeping regular contact with your account manager as they will also be the person who is going to be offering you a range of unique and exclusive promotional offers which are going to help you lock in and gain even more value from your trading budgets.

Be aware though that you may not be given access to an account manager unless you open up a premier type of trading account, so keep that in mind when registering as a new trader as you will often be given a range of different account types to open.

Following High Volume Trades

One final thing worth noting is that you are often going to be able to see what other traders are placing their trades on when logged into some Forex trading platforms, and as such if you want to place trades on any of the trades that lots of other traders and placing then one strategy that may be worth using is following the money, in the hope those other traders know what they are doing.