Forex Trading – How to Trade Forex?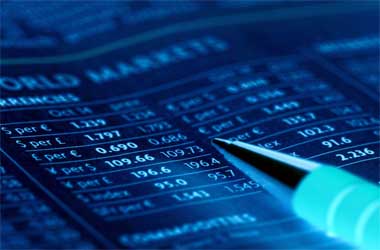 You are not only going to be restricted to placing trades on Commodities, Indices and Stocks when you sign up and become a Binary Options trader at any of our featured Brokers, for you will also find that you can place trade on the value of any major countries currency too.
In fact we have many Forex Broker reviews dotted around our website and by trading Forex in addition to the more standard Binary Options that will give you plenty of additional ways of making a healthy return on your investment.
| Broker | Offer | | Review |
| --- | --- | --- | --- |
| | Deposit: $5 Leverage: 1:888 | | Review! |
| | Deposit: $50 Leverage: 1:50 | | Review! |
| | Deposit: $100 Leverage: 1:30 | | Review! |
| | Deposit: $100 Leverage: 1:400 | | Review! |
However, you may have no experience in regards to trading Forex online or via a mobile trading platform and as such we shall now give you an overview of all that is required for you to be able to start pairing up any two currencies in the hope the one you select against the other increases in value over any given time period.
So please do read on an once you have familiarized yourself with the way Forex trading works and operates then take a look through each of our Forex Broker reviews as each Broker we have listed is going to give you not only a wide range of currency options but will also give you some form of trader bonus when you start trading as a real money trader at their respective site.
What is Forex Trading?
The is a lot of volatility in regards to the Foreign Exchange markets, and this is something you will probably be already aware of if you have ever wanted to turn your home currency into another currency when for example you are about to go on holiday.
There was a time when if you wanted to try and profit from Forex which is the shortened abbreviation for Foreign Exchange you would have to wait for the value of another currency to increase in value, then purchase that currency and then hold onto it until such a time that it then drops in value and when it does you simply exchange that currency for your original one.
However, that way of trading currency is a very expensive one for you are also going to be liable to having to pay commissions to the currency exchange company and those commissions can and often would make a large dent in any potential profit you could make.
When you become a Forex trader at any of our featured Forex Broker you are not actually buying any physical hard currency, instead you are simply placing a wager that the currencies you have chosen to pair up together move in the direction you have chosen in regards to their respective values over any given time period.
How to Place a Forex Trade
If you do wish do starting trading Forex then you will first need to open up a trading account with one of our featured Forex Brokers that will take you about a minute or so to do and once you have signed up and logged into their trading platform you can then opt to trade via a demo account and by doing so you will be able to test out the trading platforms is a no risk environment.
If however you wish to start trading for real money then the first thing you will need to do is to make a deposit into your trading account. Please do be aware that many of or reviewed and fully licensed Forex Brokers are going to allow you to claim a bonus as a first time depositor, and as such do consider claiming those bonuses to allow you to lock in additional trading value.
Once you have logged into your account and have made a deposit then you can start trading in a real money trading environment where all winning trades and financial gains will of course be yours to keep.
You will next have to pair up any two currencies together to place your initial trade. You will find that at all of our featured Forex Brokers you are going to be able to pair up any two currencies that you wish to trade against each other, and you will also find some of them will even allow you to pair up the value of Bitcoin with another major currency if you so wish.
The one most important thing to remember when you are performing a Forex trade is that the first currency you select form those on offer which will be the one listed on the left hand side of your currency pairing is known as the Base Currency.
So for example is you base up Euro with USD then the trade you will be placing will be displayed n the Forex trading platform as EUR/USD and as such the Euro will be the base currency in that trade.
You will be given two options in regards to how you can place your Forex trade and that will see you either "buying" or "selling", that will see you then hoping either your base currency increases in value against the other currency in your pairing or decrease in value against the other currency dependent on whether you have chosen a buy or sell trade.
As you can pair up any two currencies of your own choosing then you will need to think long and hard in regards to just what way any currency will move against another and that is also going to take some research. However, much like when you place Binary Options trades there will always be a lot of reason why currencies will move one way or another and the art of becoming a profitable trading is you knowing how to spot those reasons.
Why not open up a demo trading account at any of our featured Forex Brokers by doing so you can gain valuable experience in placing Forex trades in a no risk environment via their demo trading accounts and will then be able to switch over to trading for real money once you are confident you know how the trading platforms work and operate.