Home
>
Depositing Options
Depositing Options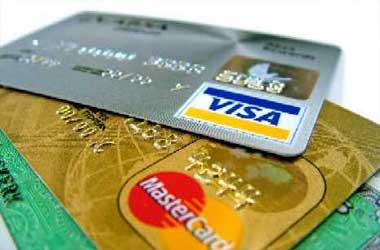 One aspect of you placing Binary Options trades or even real money Forex trades online is that you are going to have to select a method of funding your trading account. One of the many different reason why we have chosen to list as many Brokers as we have done on this website is that they each offer their traders a wide range of depositing options, to ensure they can fund their account quickly.
However, there are of course going to be benefits to be had of choosing one deposit option over any other, for some of those banking options available may force you to have to pay additional fees or charges. These charges are going to reduce your trading profits over time and as such please do read through the following guide to ensure you know what those charges will be, and to pick an banking options that will be cost effective.
The first thing you should also opt to do when looking around for a Binary Options or Forex Broker to sign up to is to pick one that will allow you to operate your account and place your trades in your home currency.
For there are a handful of Brokers who will insist that you use just one currency option in which you will operate your trading account, and if that currency is not your own home currency then every time you make a deposit you are going to have to pay currency exchange rate fees to top up our trading account which will eat away at the value of your deposits.
Debit Cards – One of the most cost effective ways that any trader can transfer funds into their real money trading account is by sing a debit card that is linked up to their bank account. When you opt to use a debit card issued by your bank then all deposits you make will be processed in real time and will be dedicated from your bank account and transferred into your trading account instantly.
There is another advantage of using a debit card and that there will not be any fees imposed on your deposits by your bank and you will also be able to get any winnings made transferred bank into your bank account linked up to that debit card quickly and with no fuss or hassle.
So if you do have a debit card linked up to your bank then it really is going to be worth your while using that card as your preferred banking option. Many traders will open up a bank account to use solely for their trading activates which is something you may find is beneficial to you as you can then keep all of your trading funds in that account away from your day to day type of bank account.
Prepaid Cards and Vouchers – Some people may not have a bank account or even a web wallet or credit card, and even though you do not have any of those accounts or cards you are still going to be able to make deposit into a Binary Options or Forex real money trading account.
You will need to purchase either prepaid debit cards or prepaid vouchers which many local stores and high street retailers sell. The only major downside to you using such a card pr prepaid vouchers that you will often have to pay a small fee or charge to top up those cards or when purchasing prepaid vouchers.
The fees and charges can and will vary from retailer to retailer, however if you have no other possible way of funding a trading account then those small fees and charges will be worth paying to have the convenience of being able to top up your trading account as and when you need to.
Credit Cards – You can always use your credit card to transfer money from your credit card account into your real money trading account. However, depending on just which company or bank has issued you with a credit card there may be a raft of different fees and charges that you will have to pay when using a credit card as the way you are funding your trading account.
There will be interest to pay on the funds you transfer if you do not pay your credit card bill when it is next due, and some credit card issuers may also classify and deposit made into a Binary Options or Forex trading account as a cash advance, and as such you will be forced to pay a small fee of a few percent of your deposited amount of topping up your account if your credit card issuers deem your deposits to be a cash advance.
Web and E-Wallets – There are a large number of Web and E-wallet type accounts you can use as a way of transferring money into a Forex or Binary Options real money trading account, many Brokers will accept for example Skrill or Neteller as a banking option.
There are always going to be fees charged to out by any web or E-wallet company however those fees are usually only charged when you are adding money into your web one E-wallet account.
However, also check to make sure you are not going to be hit with any excessive fees or charges and always select a web or E-wallet account which is convenient to you but has the lowest fees and charges associated with using it.
Back Wires – You will also find that you can send money directly into any real money Binary Options or Forex trading account via a bank wire.
The one thing to note about using this option is that it could take several days for your funds to reach the bank of the Broker you are a customer of and as such you will have to wait until the money breaches their bank account and is then credited to your trading account before you can start placing real money trades online or via their mobile trading platforms.