Forex Broker Banking Options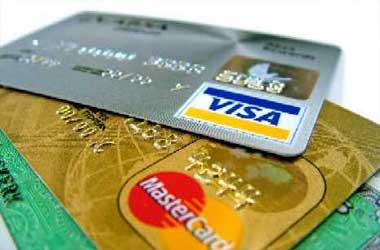 Moving money seamlessly around your trading accounts and into and out of your bank accounts should be one of the most important aspects of being a Forex trader. For as soon as you have spotted what will hopefully be a profits Forex trade to place you will not want any delays in being able to place money in your account and then bet those trades placed quickly.
However, it is very true to say that the actual number and variety of different banking options that are going to become available to you once you sing up to any Forex Broker will be huge, and knowing which one will suit you best is of course every important.
There can often be a large number of fees and charges when using one type of banking option, and you as a trader will not want to see either your trading budget or your financial gains being eaten away buy those charges.
With that in mind below you are going to find information that will allow you to select a banking options that suits you perfectly based on several different factors and as such read on to find out more.
Banking Questions and Answers
Have a look through the following questions and answers section of this guide to Forex Broker banking options for there are going to be a handful of banking methods listed below that will be of inertest you much more so in regards to the fees and charges they do or do not impose on you when using them.
Are Debit Cards Accepted?

You are always going to find that you can use a debit card to find any Forex trading account, in fact this is the most convenient banking option to use as there are going to be no additional fees or charges lumped onto your deposits and of course all payments are processed instantly and in real time.

Be aware that you are also going to be able to have your withdrawal credited back to the bank account that is linked to that debit card and when your bank is part of the fast payments system you are going to have those winnings credit back to your bank account very quickly too.

Can I Use a Web Wallet?

Quite a number of Forex traders prefer to use a web wallet or an e-wallet such as a Neteller, Paypal or Skrill account to use as their preferred banking option. By using one of those wallet services you can then keep all of your trading funds in one place.

Plus when you wish to make a withdrawal from your Forex trading account you will be able to do so and have those funds sent back to your web wallet quickly, and it will ensure you are never going to mix up your own personal day to day funds with your trading funds which you may do if you use a bank account or debit card to make deposits.

Will I Have to Pay Charges When Using Credit Cards?

You are sadly going to find that when you choose to use a credit card as the way you fund your trading account you will often be forced to pay quite a number of different fees and charges.

As most credit card issuers have now decided that any transfers made into a Forex trading account are deemed to be cash advances then you will be forced to pay a small percentage of your deposited funds when using a credit card as a cash advance fee.

Also you will of course be faced with paying interest on any money you use from your credit card to fund a trading account if you do not pay off your credit card on time when the bill is sent out to you.

How fast are winning payouts?

If you are looking for a very fast paying Forex Broker then you will be best advised to sign up to any of those Brokers we have chosen to present and introduce you to throughout our website, for all of them will pay you rapidly and on time.

However, do be aware that one thing that will determine just how long any Forex Broker will take to pay you will often be determined by the method you have chosen to get paid out by, for each different banking options will have its own unique time scale in regards to how long you will have to wait to get paid.

With that in mind make sure you take a look over the banking and cashiers page of any of our featured Forex Brokers and then select a fast payout method to avoid any delays in your getting paid.

Will Bonuses Be Available When I Make a Deposit?

Do take a look over our Forex Brokers reviews for by opening up a new Forex trading account at any of our featured Forex Brokers, will be able to claim a new trader bonus once they have registered as a new trader and make their initial deposit.

You really will be getting lots of additional trading opportunities when using those bonuses and every single one of them are going to allow you to increase the value of your trading budget and will allow you to have an increase chance of placing multiple winning trades with those bonus credits that will be awarded to you.

Can I Try a Demo Trading Account First?

One aspect of opening a Forex trading account is that as soon as you sign up to any of our featured Forex Brokers of opening up a demo trading account. This type of account is going to be suitable for everyone who have never placed any type of Forex trade before.

By opening such an account you will be able to place as many no risk trades as you like when accessing a demo trading account, and will also be able to test out some of the advanced featured that are available on the trading platform you have chosen to utilize.