Opening Up a Trading Account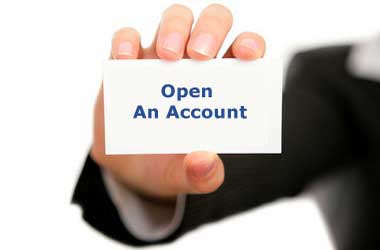 You are certainly not going to have any problems opening up a Binary Options trading account. However, you do need to be aware that whilst it will take you around a minute to register a new trading account, there are in fact many different types of account you can open.
As a first time trader you will be best advised to open up a demo trading account initially, for by doing so you will then be able to place risk free traders with your demo credits which are usually unlimited in the number of demo credits you will be awarded with. Plus you will also be able to test out the unique features of the trading platform attached to the Broker you have signed up to.
There are several different types of real money trading account you will then be able to utilize once you have mastered the demo trading account and in the following section we shall be answering some of the most commonly asked question regarding the different types of trading account you will be able to open.
Binary Options Account Questions and Answers
Have a read through the following questions and answers section of this guide to Binary Options trading accounts, for it is important that you do open an account that is ideal for you based on several different factors.
Those factors can include the volume of wagers you are intending to place and also the many additional benefits you will be seeking from your trading account.
How long with it Take to Register?

You are going to be able to open up a real money or demo trading account online in a matter of minutes. However, please do ensure that you fill in all of the spaces on the registration form accurately as that information is going to be used by the Broker to verify your identity.

Can I Open a Demo Trading Account?

You are always going to be able to open up and utilize a demo trading account at any of our featured Brokers in fact that is something we would encourage you to do at several of our approved Brokers as by doing so you can then see at firsthand what their respective trading platforms have on offer and can place a many risk free demo trades using those trading platforms as you like.

What Type of Account will Suit Me?

You are best advised to take a look over the website of any of our featured Binary Options Brokers that catch your eye and attention, for each of them are going to have a range of different trading accounts on offer.

You are best off picking one that will give you the maximum number of benefits based on the volume of trade you are going to be placing. The more trade you do place and the higher the volume of cash you place on each of those trades the more additional benefit you will have coming your way too.

How Many Banking Options Will I Have?

It doesn't matter what type of real money trading account you do decide to open you are going to have a huge variety of different banking options available to you. So if you wish to deposit via a debit or credit card a web wallet or an e-wallet or even wish to use prepaid vouchers or prepaid debit cards there will always be plenty of options available to you.

Do Trading Accounts Have Withdrawal Fees?

It will be dependent on just which Binary Options Broker you do decide to sign up to and place your trades at in regards to whether you are going to be charged any fees for making a withdrawal from your account. Be aware that the vast majority of Brokers will offer you at least one fee free withdrawal per week or per month.

How Many Bonuses Can I Claim?

The sky can often be the limit in regards to just how many bonuses you are going to be able to claim as an online real money Binary Options trader. In fact take a look round our website if you are looking or bonuses as we have several very high valued ones available from each of our top rated Brokers.

Can I Download a Trading App?

You are of course going to be able to download a trading app directly onto your mobile devices, and it will usually take you less than a second to do just that. Be aware that if you always have an online trading account at any Brokers and then you download their respective trading app you will be able to use your online log in details, namely your username and password to access the mobile trading platform. So you will not be required to sign up again as a new trader at that site.

Do I have to download Any Software?

One of the main attractions for many traders who are interested in signing up to an online Broker is that you are not required to download any type of software onto your computer. You simply access the trading platforms via a no download trading platform which is compatible will all web browsers.

That does of course mean that if you tend to use more than one computer you are always going to be able to access your account instantly by launching the web browser and then logging onto your preferred Brokers trading platforms instantly.

Are All Trading Platforms the Same?

Whist you can often find many Brokers trading platforms all have a similar look and feel to them you will often find some of the more advanced trading platforms available to you are going to allow you to configure them quite differently than other trading platforms.

With that in mind always be prepared to test out as many different Brokers trading platforms as you can for by doing so you will then be able to select one that you find easy to use and one offering you all of the unique features and option setting you are looking for.