Binary Options Trading Strategies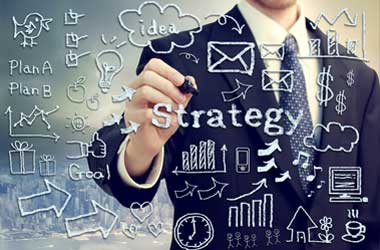 Picking Binary Options trading opportunities out of thin air is not the way for you to be a successful trader, for whilst randomly selecting trades to place your money on will occasionally see you making some profit here and there nothing should be left to chance when you are placing any type of trade.
In fact you will often find the most experience traders will have their own unique and often set in stone trading strategies, and they will follow those strategies religiously. If you are looking for some ideas in regards to what would be an ideal trading strategy that will suit you and your trading budget then this guide is certainly going to be of interest to you.
You will need to consider things such as claiming trader bonuses, and also having in place a stop loss limit as well as a limit in place that will see you stop trading once you have made your financial goal on any trading session you have.
However, by structuring you trading session in a certain way and by having your own trading strategy in place you can often find you do make more profits than losses.
Questions and Answers
Below are several ideas, pointers hints and tips which we wish to pass onto you in regards to putting in place a Binary Options trading strategy. We have put this following section together in a questions and answers type of format so it will be very easy to follow and understand.
What Level of Investment Should I Use?

Every real money Binary Options trader should always set aside a certain amount of cash as their trading funds, and they should ideally impose strict limits as to how much they will be placing on every single trade they place.

If you place too high a unit stake on each trade you place whilst you could make some very large profits you will also run the risk of busting out your trading funds, so ideally stick to some modestly sized trading unit stakes to spread your risk.

Will Claiming Bonuses help me Make Profits?

Bonuses are all part and parcel of modern day Binary Options trading, and with that in mind as a trader you should always be on the lookout for high valued bonus offers. However, not every bonus that will be offered to you will be giving you value and as such always lookout for bonuses which see you only having to place a low volume of trades to turn your bonus funds into real money credits.

When Should I Cash Out?

You should always have a winning goal in mind when you are placing any type of Binary Options trades, for you will then have something to aim for.

However, you should keep your winning goal to a minimum in fact most traders will aim to earn a 10 to 25 percent increase in the value of their investments over any trading session they have.

What Banking Options Should I Use?

Always select a banking option to both fund your trading account and make withdrawals form it that will see you not having to pay any additional fees and charges. One of the very best banking options you can use is a debit card for you will never usually have to pay charges or fees when making a deposit or when making a withdrawal for many Brokers when using your debit cards linked up to your bank account.

What Win Goal Should I have?

As mentioned above most traders will be more than happy to increase their initial starting account balance by between 5 and 25 percent, with hat in mind never get too greedy when selecting a winning goal for the smaller that winning goal is the more chances of reaching it you will have.

What is a Stop Loss Limit?

A stop loss limit is the amount of cash that you are prepared to lose on any one single Binary Options trading session you will find that when you are utilizing most trading platforms you can configure your own stop loss limit. The amount of cash as a percentage of your account balance or investment funds you are going to be prepared to lose at any one time is of course completely up to you.

Should I Use Early Expiry Options?

If you have place done of more Binary options trade and that trade is currently in profit but there is still a certain amount of time until the trade expiries, then you can take something known as an early expiry trade. That will see you then being able to close that trade early and lock in the profit, however you will be charged a fee for closing that trade early so always keep that in mind as sometimes it may be beneficial to close a trade early and sometimes it will not be beneficial!

Are Low Expiry Traded Worth Placing?

You will find that you can place a range of different Binary Options trades that can last a few seconds or a few minutes, if you are looking for fast profits and want to know your fate sooner rather than later then you may be interested in placing these types of trades.

However, everyone is going to have their own unique trading strategy and as such you may find the longer and more standard expiry time trades are going to be more suitable to you personally.

Will I Be Offered Risk Free Trades?

One final thing to be aware of is that if you tend to remain loyal to just one or two Brokers those Brokers are going to reward your loyalty with a range of different bonuses and promotional offers.

One such offer is a risk free trade or a series of risk free trades and when you are offered that type of bonus you will receive your investment back if your trade or trades are not winning ones, however the fund are often returned as bonus credits and opposes to real money credits so you will have to place a certain level of trades to turn those bonus credits into cash credits.