Methods of Funding a Trading Account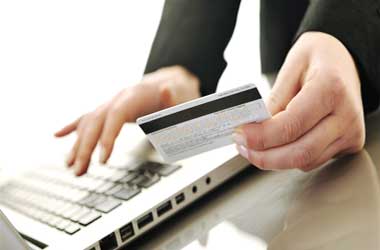 You need to ensure that when you are placing Binary Options trades online you have a method that is going to allow you to top up the funds in your trading account instantly and with no additional fees or charges to be paid.
Whilst there are of course plenty of banking methods available to you based on where it is you live in the world you will always find some of those banking options come with additional fees or charges that need to be paid when using certain methods.
It is with that in mind that we have compiled the following guide which will introduce you to many different ways that you can not only funds any online or mobile Binary Options trading accounts but also make a withdrawal from those accounts too.
Whilst some of the following methods will be available to traders based on most countries some of them may not be available to you. So please do give this guide a good read through as you will always need to utilize a banking options that is going to be as inexpensive to use as is possible.
Funding a Trading Account Questions and Answers
Having made your mind up that you could like to start trading Binary Options online then the most important decision you can make is in regards to which banking options will be your preferred one. The following questions and answers section of this guide will give you plenty of pointers and ideas in regards to just which methods will be suitable to you.
What is The Best Depositing Options to Use?

One of the very best banking options you can use at any Binary Options Brokers is a debit card, for you will be able to instantly fund your account with money held in your bank account and you will not be charged any additional fees for sign a debit card.

Plus you will also be able to withdraw funds from your trading account directly bank to the card and therefore those funds will be paid rapidly back into the bank account linked up to your debit card.

Should I Use a Credit Card to Deposit?

You will find most Brokers will allow you to fund your trading account using a credit card but do be aware that there are going to be lots of additional fees attached to you using a credit card and as such you should only consider doing so if you have no other method available to you for funding your trading accounts.

Do Brokers Accept Prepaid Vouchers?

PaySafeCard is one of the most commonly used prepaid voucher systems and in fact if you tend to use this prepaid voucher system for other online purchases then you will know just how convenient it can be, many Brokers now accept deposits from traders using PaySafeCard so finding one that will accept your deposits using that method will be easy enough.

Can I Use prepaid Debit Cards?

You will also find that if you have a prepaid type of debit card then you should have no difficulties in finding a Broker that will allow you to use those types of cards to fund your trading account in fact many Brokers can also send your withdrawal requests directly back to a prepaid card too.

Is Paypal a Depositing Option?

You should not have any problems finds a Broker that will allow you to transfer money into your trading account by Paypal in fact all of those Brokers that do accept Paypal deposits will also allow you to withdraw funds back to your Paypal account. You will not usually be charged any fees by the Broker for using Paypal to make deposits or withdrawals.

Can I Use Skrill to Deposit?

Many Brokers accept a large range of different e-wallets and web wallets and as such if you have a Skrill account and wish to use it as either the method you use to top up your trading account or withdraw funds from that account then here are plenty of Brokers who do accept Skrill.

Do Brokers Accept Neteller

Many of our top rated and featured Brokers are going to allow you to fund your trading account using Neteller, however be aware that Neteller have a few different country restrictions in place in regards to who can and who cannot open an account and use their e-wallet service.

However, if you do have a Neteller account then you will have no difficulties in finding an online or mobile Binary options Booker who will allow you to both fund your trading account and make withdrawals from it using Neteller.

Will I Be Able to Deposit in any Currency?

Be aware that it will be dependent on just which Binary Options Broker you sign up to as to whether you will be given a wide and varied range of currency options settings when you sign up as a new trader at any Broker.

You will be far better off choosing a Broker that will let you set up your trading account in your own home currency as by doing so you will find you are then not going to be forced to have to pay all manner of currency exchange rate fees when you make a deposit or you make a withdrawal from your trading accounts.

What Depositing Fees With be Charged?

It will all be down to the type of banking option you choose to utilize in regards to whether you are going to have to pay any additional fees or charges, however, do be aware that some Brokers may also charge you a few little fees here and there if you choose to use some of their banking options.

However, what you will find is that every single one of our featured Binary Options Brokers are going to give you a range of fee and charge free options to allow you to easily and in a cost effective way fund your trading accounts with them.