Making Continued Profits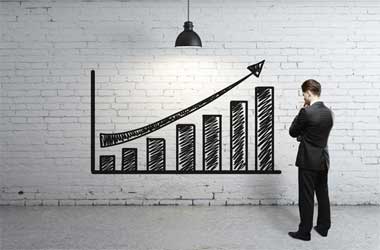 The final aspect to you becoming a profitable Binary options trader will of course be your ability to make continued gains on the vast majority of trades you place. Whist every trade you place is not going to be a winning one, by have a deep knowledge of the industry you will soon acquire a sixth sense in regards to making continued profits.
There are of course several different ways that you can make profits when trading Binary options trades online or via a mobile trading platform and in this final guide we will be introducing you to several ways you will be able to do just that.
Bonuses and trader promotions offered by our featured Brokers are one of the best ways of you being able to lock in additional value when placing trades and as such you should always be on the lookout for those types of promotional offers as and when they become available to you.
Continued Profits Questions and Answers
Below you will find several questions that many first time traders are seeking the answers to in regards to making continued profits when trading Binary Options, and we will also be passing onto you a few hints and trading tips in the section below.
Remember though you do need to have a working knowledge of the industry, and as such do not expected to become an expert trader overnight. However, with experience gained wither via a demo trading platform or by placing small valued traders you will soon be able to spot the most likely trades to place that will look in a profit.
Should I take Risk Free Trades?

One aspect of concentrating your trading efforts at just one Binary Options Broker is that you are much more likely to be offered a range of ongoing loyalty type of promotions. One such promotion will be risk free trades.

When you make use of those risk free trade you will be given you money back if the trade is a losing one, however keep in mind the cash is often returned to you as bonus funds and as such you will need to make a certain volume of trades before they become real money credits.

Will My Account Be Closed for Making Profits Continuously?

One question many traders will have is whether they are going to see their trading accounts closed or restructured if they do make continuous profits. Well that is not likely to happen at any of our featured Brokers as they welcome both high volume and low volume traders.

Is an Account Manager Beneficial?

You will often find that once you open a trading account at most Brokers you will then be allocate your own personal trading manager form that Broker. It will be worth keeping in contact with your account managers as they can often pas son snippets of information in regards to what other traders are placing their trades on.

What are Trading Updates?

Some Binary Options Brokers will offer something known as a trading update or something similar on their trading platforms. Those updates will allow you to see where the vast majority of trading funds are being placed during the course of the trading day.

Many traders tend to follow the money, and as such if you want to follow the crowd then always look out for those updates.

Can I Hedge My Trades?

By opening up trading accounts at several different Brokers you are of course going to be able to make use of the sign up bonuses available at those Brokers. With that in mind it will of course be possible that you could use those bonus funds awarded to you when you take a trader bonus at different sites and then place trades on both side of the options.

How Can I Keep My Transaction Cost low?

If you are becoming a profitable trader then one thing to keep in mind is that you may find that when it comes to cashing out your profits you may be hit with withdrawal fees and charges form some Binary Options Brokers.

You will often find that you can make one withdrawal per week or month totally fee free and with that in mind you should make use of those fee free withdrawals and only make a withdrawal from your account when they are available to you.

Can I Tailor My Own Trading Strategy

You are not going o be online or logged into a mobile trading platform 24 hours a day, as you will need to eat, sleep and have a life outside of Binary Options trading. However, many Brokers will let you structure and set their respective trading platforms in such a way that you can lock in place your own preferred way of trading.

With that in mind do take a look at the options settings available, as by doing so you with then be able to place trades in one or two click or taps of the platform instead of having to programme all of your trades separately.

Are Early Expiry Trades Worth Exercising?

You will find it is possible to exercise and utilize and early exit trade at some Binary Options Brokers, and whilst closing a trade earlier than you intended will see you only receiving a percentage of the profits, if you want to ensure you are going to lock in a trading profit then it may be beneficial for you to make use of early exit trades when they are offered to you to guarantee a profit.

Should I Place 60 Second Trades?

One final aspect to placing Binary options trades is that you will often be given the option of placing some very low expiry time trades at selected Brokers. In fact you may be wondering if for example it will be worth you playing 60 second trades.

As many trades can move in a quite volatile ways over the very short term then always do consider placing such trades is there is a current news story that is likely to have an immediate and short term effect on the value of any trading opportunity you have come across.