Day Trading Guide for Binary Options Traders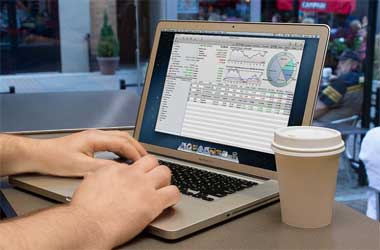 Day Trading is of course going to see you placing a series of trades which will only expire at the end of the trading day, and as such you will often find that due to your commitment on one or more of these types of trades you may then be restricted in regards to placing additional trades due to your invested funds being tied up in your open trades.
However, there are quite a number of trading strategies that will allow traders to place a series of Day Trades, and we shall now take a look at one of those strategies.
The most commonly utilized strategy will see a trader dividing up their trading budget into something known as a unit stake, the value of the unit stake will be a percentage of their available trading funds and as such each Day Trade they place will use that unit stake level.
The aim of this type of trading strategy is that a trader will be looking to make a profit of a percentage of their opening and starting trading funds. If you have say 100.00 available you could aim to make a modest profit of 10% of those funds through a series of Day Trades.
The unit stake you place on each trade you have selected will also be 10% of your trading budget and as such through a series of trades placed you will only need a small number of them to be winning ones to see you making and locking in the hoped for trading profit that day.
Frequently Asked Questions
How Can I Prepare to Day Trade?

Many Binary Options traders are going to prepare their Day Trading activities, usually in the days running up to their next trading session. The first thing they are going to do is to take a note of all of the financial and business news that is being released on their chosen day and they do that by scanning their Economic Calendars.

However, they will always have pre-prepared a range of potential trading opportunities and will have made a shortlist of them which they make be likely to place once their trading session gets underway. You should so something similar and always spend as much time as is needed researching the business and news stories to spot any trades that are likely to bear fruit.

How Big a Trading Budget Should I Set Aside?

The amount of cash you are going to need to have a Day Trading session will of course always be up to you and nobody else. It is the number of trades you are intending on placing and also the unique stake levels you will be placing one each trade that will ultimately lead you to discover how much cash you will needing your trading account.

Many traders always like to keep an additional set of funds in their chosen Binary Options Brokers trading accounts, for even with the best will in the world there may be some trading opportunities that become available to you that you may not had planned on placing.

Can Day Trading Opportunities Be Found on Mobile Platforms?

Please be aware that when you opt to use a mobile trading platform as opposed to an online trading platform, more so when you are accessing the mobile trading platforms from any of our featured Brokers, you will not be making comprises.

In fact you are going to find that each of our licensed and showcased Binary Options Brokers mobile trading platforms will offer you just as many Day Trading opportunities as when you opt to utilize their online trading platforms! So you will be able to find more than even trades to place as Day Trades when using mobile trading platforms and apps!

Can I Day Trade at Any Brokers?

Make sure that if you are interested in becoming a Day Trader that you sign up and become a trader at any of the top rated and fully licensed Binary Options Brokers listed and reviewed around our website.

By doing so you are going to be given by far and away the largest range of different Binary Options trading opportunities, and about all else you will be placing trades at Brokers who you can trust when you do make use of the trading platforms and trading opportunities at our featured Brokers.