A Complete Guide to Forex Money Management Strategies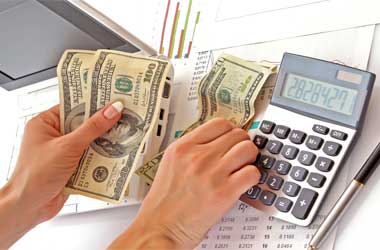 Making sure your Forex trading funds are going to be giving you the maximum trading opportunities and value is something that every trader should be interested in.
With that in mind we have compiled the following guide that is going to enable you to put into place a money management system when you do start placing any number of different Forex trades online.
Whilst there are several factors to every single Forex traders trading strategies that are going to appeal to them personally, you always need to ensure that as a trader you are locking in and securing the maximum value from your trading funds.
With that in mind please do read on, for below we are going to enlighten you on a range of different ways that you will be able to use to make your trading budget stretch as far as it possibly can whilst also possibly reducing the amount of risk you will have when placing a series of Forex related trades online.
Maximizing Your Trading Funds
One of the most common ways that a Forex trader will use to lock in the maximum value from their currently available trading funds will be by signing up to a Broker who is going to credit their trading account with a high valued bonus when those traders make a deposit into their account.
There is one aspect of claiming a trader bonus that you need to fully understand however, and that is once a bonus has been credited do your trading account, you are not going to be able to make a withdrawal of the funds held in your account until you have placed a certain volume of trades with your bonus funds.
So the first thing you need to be checking out is the terms and conditions of all such bonuses to ensure the volume of wagers needed to be placed before bonus credits are turned into real money credits is as low as possible.
If not you will be tying up both your deposited amount and the bonus credits into a very large and high risk set of trade through requirements that could put your funds at even more risk than if you haven't had claimed the bonuses in the first place, so keep that in mind when comparing trader bonus offers,
Value of Your Placed Trades
You always need to equate the value of any trade you place to the amount of cash you have available to you in your trading account. One mistake that many novice and first time Forex traders will make is to set the amount they place on each trade way too high, which could see them busting out their budget in a very short space of time.
Many experienced Forex traders are looking for low risk trades and ones that will allow them to only have to use a small percentage of their available trading funds on each trade placed.
With that in mind you should never risk more than 5 to 10 percent of your trading budget on any one single trade.
Profit and Gain Goals
Much like all Forex traders not wanting to risk more than a certain amount of their trading budget on each single trade they place, most traders are going to want to ensure that are getting a set return on each trade they place spread over on single trading session.
It is with that in mind you are going to be best off to aim to make a profit based on a certain percentage of your initial starting trading bankroll.
So it may be beneficial for you to aim to make 5 to 10 percent of your initial trading budget as a profit, so when you starting with 100.00 in your trading account be happy to make a profit on your next session of up to 10.00.
Whilst you may want to aim much higher in regards to the profit you make, you will be surprised at just how often you do achieve up to a 10% increase in your initial starting budget, and by then stopping trading once you have reached that goal you will have many more profitable Forex trading sessions than losing ones.
You are only going to be able to put into place a good Forex money management system when you also adopt a very well thought out trading strategy too. We have several trading strategy guides available throughout our website and such please do make full use of them.