An Insight into Forex Economic Calendars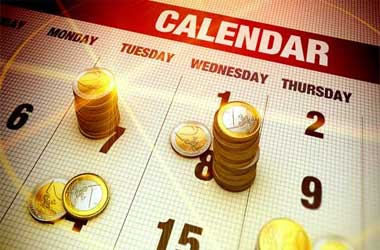 There are many different tools that are going to become available to you as a Forex trader and one of those tools is something known as an Economic Calendar. On each day of the working week you are going to find all developed countries of the world will release data based on several different market sectors in those countries.
The data can include the employment rate in each country, the number of new houses built and sold and also additional things such as the number of mortgagees applied for and granted, the output from factories and a whole host of other information.
As part of any Forex traders strategy they are going to need to know when and at what times those sets of data are released, as by doing so it is always the case the value of any countries currency is going to move, in one way or another once that data is released, based on just how good or bad it is.
So with that in mind we would suggest that before you start plucking currencies out of the air to pair up against each other you become aware of the Economic Calendars of all countries of the world and base you Forex trades on your predictions in regards to what that data will uncover.
Things to keep in mind when predicting the data announcements are how well or how bad each market sector is performing in each country and what way the currency values will move based on your predictions.
Predicting Market Data

There are of course some traders who are going to be able to make an educated guess in regards to just what the market data will uncover, and they will tend to do that by looking at how well related market sectors are performing in different countries.

If for example data is released showing an increase number of new homes being built then it will be very likely that companies who supply the raw materials to those home builders will also be doing well, which means there are more people in work and that countries currency is likely to start showing an increase in its value over the longer term.

With that in mind please do spend time researching every single currency pairing available to you at any Broker and then making a very well thought out and educated guess yourself on which currencies are likely to be moving upwards in their values and which are not likely to be showing any major gains in their value over the long or short term.

Forex Broker News Feeds

Another tool which you are going to find very hand when you are trading Forex online is that many Brokers will offer some form of rolling or scrolling news feed on their websites and trading platforms.

That will allow you to have instant access to all of the major breaking news stories that are going to affect the world currency markets, and if you can react quickly to those news stories and place trades on currencies that will be affected by the news stories that is how you can often place multiple winning Forex trades.

Forex Broker Account Mangers

Depending on just which type of Forex Broker you sign up to and what type of account you have at those sites, you are going to often find that an account manager is going to be at your disposal.

Whilst it is true to say that they are employed by the Broker, you can often find those managers will offer a lot of valuable information in regards to just which Forex trades are being placed by other traders.

In fact some of the more advanced trading platforms which are now available from some of our featured Forex Brokers are going to show you hot and old currency pairings. This is another tool you can make use of for if you are the type of trader looking to follow the money, by placing your trades on currencies lots of other traders are pairing up them look out for the hot currency trades displayed on the trading platforms.

However, always keep in mind you do need to have a well prepared and a very well thought out trading strategy to be able to secure a long term trading profits, and that will include you making use of economic calendars and knowing how to make use of the information disclosed at various times of each working week.