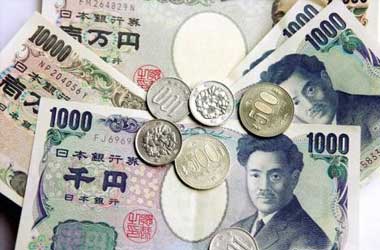 The Japanese yen rallied against the greenback to trade at 107.149 on the first day of the week, despite the announcement of expansion of stimulus package by the Bank of Japan to nullify the negative impact of the Covid-19 outbreak.
The central bank also upwardly revised the yearly target on commercial and corporate bond paper buying to ¥20 trillion, from roughly ¥7 trillion to assist enterprises raise capital in an easy manner.
Furthermore, through a like-minded decision, the BoJ approved the purchase of Japan real estate investment trusts (J-REITs) and ETFs such that the aggregate outstanding will rise by a yearly rate of roughly ¥12 trillion and roughly ¥180 billion, respectively.
In its April meeting, the Bank of Japan suspended restrictions related to the purchase of government bonds so that 10-year yields will stay at 0%, and boosted its buying of corporate debt to ¥20 trillion from roughly ¥7 trillion, paralleling central banks across the globe in their unexampled expansion of monetary easing to nullify the negative impact of the Covid-19 epidemic.
In the meantime, monetary policymakers have maintained the short-term interest rate at -0.1%.
The Covid-19 pandemic is expected to affect the Japan's economy in a severe manner, as per a report published by the Bank of Japan. The central bank forecasts the CPI to remain weak, amid fall in crude prices. Across the globe, the bank expects the impact of virus to fade in the second-half of 2020.
Additional improvements are not clear as they could vary according to the time taken by the virus to fade and the level of impact on local foreign businesses. The GDP is anticipated to contract between -0.4% and -0.1% last year (vs prior outlook range of 0.8% to 0.9%) and by -5% to -3% this year (compared with earlier view of 0.8% to 1.1%).
The inflation outlook for FY19 is anticipated to average 0.6% (against prior forecast of 0.6% to 0.7%), and that for fiscal 2020 is anticipated to average -0.7% to -0.3% (compared with earlier outlook of 1% to 1.1%).
Earnings reported by China's industries declined 36.7% y-o-y to CNY 781.45 billion in the quarter ended March 2020, as Beijing continued to stare at extreme negative effect of coronavirus outbreak even after the government has relaxed lockdown prohibitions and several companies have restarted their production.
The latest figure follows a 38.3% decline in the first two months of 2020, reflecting the sharpest drop in over a decade. State-owned industries posted 45.5% drop in earnings, while private-sector companies reported 29.5% drop in profits.
Out of the 41 sectors surveyed, 39 reported decline in profits. Notably, last month, industries recorded 34.9% y-o-y decline in profits to CNY 370.66 billion.