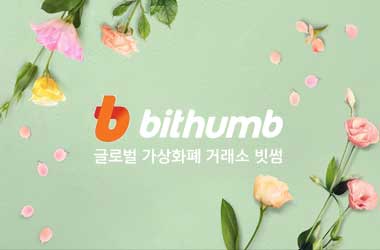 Bithumb is one of South Korea's biggest crypto exchanges. It has captured a large part of the local market but it Bithumb's ambitions are not just aimed at the Korean market. The exchange has revealed that it is ready to launch a beta version of its trading platform to global markets. This will include major jurisdictions like the UK, Australia, Canada and Japan.

The company will be splitting itself up and creating its own global company. The global operations will be handled by Bithumb Global who will also handle the decentralized crypto trading platform Bithumb DEX. Institutional clients will also be handled via over-the-counter transactions.

The official launch will be celebrated by offering triple rewards to all of Bithumb's supporters and customers. Additionally, the platform is offering $90 worth BUSD to customers who complete the KYC processes to ensure that they are real traders. However, the system is still in beta mode. It does not have the full range of offerings but it does have something special to offer.

For one, it is offering investors the opportunity to trade perpetual futures contracts with test money. These contracts work similarly to futures contracts. The main difference is that they don't have an expiry date and settlement is done daily. This can mean that traders can have profits daily. With the leverage level of 1:100, then people can expect a large profit – though it is currently with just test money right now.

In a statement, a Bithumb representative said
We are expanding into U.K., Canada, Australia, Japan, Hong Kong, and 10 additional jurisdictions. Our service will include cryptocurrency exchanges, security token offerings, blockchain based project incubation, and ultimately culminating into a technology-driven techfin, financial service institution.

Global Expansion

Bithumb dominates the South Korean market, with millions of dollar worth of digital currency trades taking place on the exchange. This expansion into the wider market was on the cards, especially with a crypto exchange. One sign that Bithumb was moving towards global expansion was how it received $200 million in funding from Japan's ST Blockchain Fund. The amount was earmarked for use in the company's global expansion.

It is not all good news for the company. Earlier this year, it reported a loss of $180 million, despite the fact that sales were up by 17.5 percent. It also doesn't help that the exchange reported a hack early this March. This is the third time the exchange has been hacked and it lost around $19 million in the latest hack.