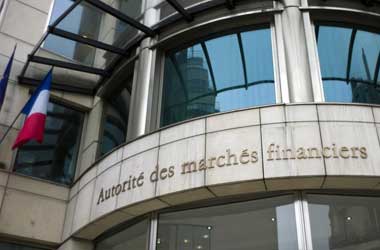 Financial regulation can be a thorny issue as it can have a significant impact on the market, businesses, traders and the economy as a whole. The Autorité des marchés financiers (AMF) which is the financial regulator in France has decided to roll out major changes as it continues to go after the retail trading industry in a big way.

In its latest report, the AMF two major sections detailing the problems French investors have been facing with retail trading, especially retail brokers. It is not a surprise then that the report hints that the AMF will be making the European Securities and Markets Authority's (ESMA) product intervention measures permanent.

The AMF hinted at this earlier in the year and hence the market wasn't caught off-guard. In March, the AMF said that it did not want to follow a policy of how ESMA was continually renewing its rules every three months. There is a strong possibility that the AMF will roll out the new rules on a permanent basis.

In its recent report, the AMF has decided that the ESMA rules will be extended for France via national measures and it will last for the summer. Alongside this extension, the AMF warned that six institutions in the EU have not respected ESMA regulations. The AMF did not clarify who these institutions were.

Move to Protect Customers From Scams

The AMF report had several interesting parts. Most of them involve the retail trading industry and how fraudsters were behaving in the light recent measures against them. The most notable change is a shift from binary options and foreign exchange trading to cryptocurrency trading.

Binary options and forex trading were popular since they were easy to understand and very volatile. Fraudsters used these products to attract customers who wanted to get rich quick and took advantage of them. With cryptocurrencies getting popular with every passing month, fraudsters have now shifted their attention to crypto scams and this is a big cause for concern.

In 2016, the AMF received 3,768 requests from retail investors that complained about forex and binary options scams but only 18 requests for investigations on cryptocurrency scams. In 2018, the numbers are very different. Only 968 consumer reports were made that were related to forex and binary options. However, 2600 complaints were made about cryptocurrencies.

The AMF is looking to roll out new measures that will prevent such scams from taking place and to provide better protection to investors and traders in France.