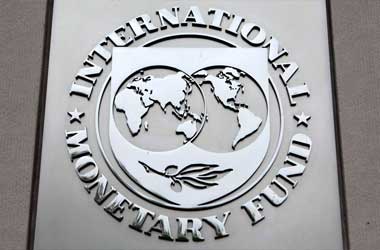 The International Monetary Fund (IMF) completed its first comprehensive review of China's financial system after six years and found that China banks must increase their capital buffers, lest they face a capital shortfall in a sudden economic crash.
The stress test performed by the IMF is a test conducted to test the resilience of banks in hypothetical adverse economic scenarios. It measures whether banks could absorb the loss, survive businesses and continue lending to households and businesses.
The IMF was able to survey 75 percent of China's banking-system assets. They found that 27 out of the 33 banks they stress-tested were under-capitalized by at least one measure. Only the top four banks, including Industrial & Commercial Bank of China Ltd. have been deemed to have enough capital.
Financial Times
According to Ratna Sahay, IMF's deputy director of monetary and capital markets, China is facing three main risks. The first risk is for the need for credit growth to slow down, since increase in credit has been linked to financial distress in other economies. Second, that guarantees should be gradually eradicated because guarantees encourage too much risk-takings.
Third is the need for banks to secure more capital to safeguard themselves against any potential economic disasters.
Currently, China has an unhealthy credit-to-GDP ratio at about 25 percent above the long-term trend. In a worst case scenario, at China's current capital flow, the country could face a 2.5 percent dent in their GDP, which could amount to $280 billion. Under this hypothetical worst case scenario, IMF notes that the non-performing loan ratio from the banks will jump from 1.5 percent to 9.1 percent.
The common equity Tier 1 capital ratio, which is used as a benchmark of financial strength, will go down as low as 4.2 percentage points. This means that banks will be unable to continue lending. In terms of liquidity, the tests also found that four banks will suffer liquidity shortfalls only 30 days after a severely adverse scenario.
The People's Bank of China said that comments on the IMF's stress test could be disputed. According to the national bank, China has a strong capability to withstand future risks, especially since President Xi Jinping has put financial stability as a top priority for his government. The findings by the IMF come after China's 10-year credit boom, where its financial system doubled in size as it transitions from an export-oriented economy into a services and consumption-based system.
Some of the recommendations from the IMF to improve China's resilience against financial disasters are: to create a new regulating body focused on financial stability and increase staffing in regulators, encourage banks to hold more liquid assets, address gaps in data that hinder risk monitoring and regulation, and reduce the reliance on public funds.