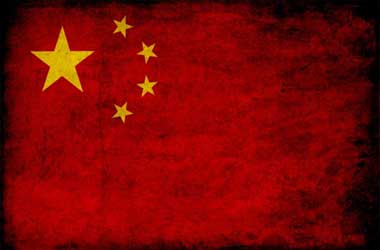 China's capital outflows are growing at a rapid pace with the government increasing the amount of foreign exchange being sold according to investment firm Goldman Sachs. The yuan is said to be heading towards its highest ever decline in 20 years.
Goldman economists have pointed out that the Chinese authorities have sold net foreign currency worth $69.2 billion in November as compared to the average $50 billion sold per month, since June this year. They have highlighted that the central bank's yuan position is at its lowest since January and the outflow has been ongoing for the past 14 months. This situation is expected to continue.
In a statement Banny Lam, head of research at CEB International Investment Ltd said,
Capital outflows and yuan depreciation will continue or even worsen by the end of this year and the first quarter of 2017, as investors are getting increasingly concerned about a stronger dollar and China's economic conditions. The yuan will reach 7 very soon. Policy makers will keep tight capital control in the near term but will continue to internationalize the currency in the long term
The yuan payments made in November were at an equivalent of $33.6 billion while October it was just $29 billion as per data from the State Administration of Foreign Exchange. China's central bank, the People's Bank of China (PbOC) has boosted its daily fixing limits which holds the currency movements to 2 percent on either side. According to Ken Cheung, Hong Kong-based Asia currency strategist at Mizuhothe PBOC is taking steps to slow down the pace of the offshore yuan's depreciation as market sentiments are remain subdued and capital outflows continue.
The yuan last month declined by 1.7 percent against the U.S. dollar, closing at 6.8894. According to Goldman foreign currency to the tune of $1.1 trillion has exited the country since August 2015 when the yuan was devalued. Trading firm Oanda Asia Pacific's senior trader Stephen Innes said that the rising interest rates in United States was creating issues for PBOC since it makes U.S investments more attractive, speeding up capital outflows from China.
Central banks across the world have shed U.S. government debt worth US$403 billion in the twelve-months ending October according to U.S Department of Treasury. Innes expects the sell off by PBOC to continue as the USD continues to strengthen against the yuan. Analysts however don't expect a massive reduction in PBOC's U.S. holdings as slashing reserves below safety levels might result in a crisis. According to analysts from JP Morgan, China holding US$3 trillion in foreign reserve was essential for maintaining confidence.