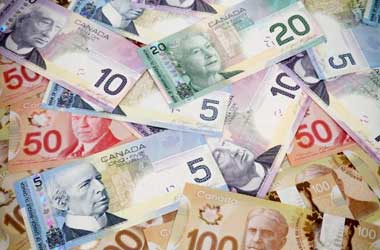 The Canadian Dollar faced a setback against major currencies following the release of unexpectedly weak economic growth data for June and the second quarter. The Pound to pound-to-Canadian dollar exchange rate surged to a daily high of 1.72048 after Statistics Canada unveiled that GDP had contracted by 0.2% in June, marking a decline from the 0.2% growth recorded in the previous month.
In the broader context of the second quarter, growth remained stagnant on a quarter-on-quarter basis, falling short of expectations for a 0.3% expansion and trailing behind the first quarter's 0.6% growth.
Nathan Janzen, Assistant Chief Economist at the Royal Bank of Canada, commented on the situation, highlighting, "The small decline in Q2 GDP isn't entirely a surprise." He pointed out that the economy had been contending with headwinds stemming from rising interest rates, which had been quietly gathering momentum beneath the surface.
Janzen attributed some of the second-quarter weakness to "temporary" factors, including the federal workers' strike in April. However, he also noted that labor market data had exhibited signs of softness, with the unemployment rate climbing by half a percent over the past three months. Additionally, Statistics Canada reported an uptick in consumer delinquency rates.
For Canadian Dollar exchange rates, the significance of this data lies in its potential impact on future Bank of Canada (BoC) policy decisions, raising the prospect that further interest rate hikes may not be necessary to bring inflation back to target levels.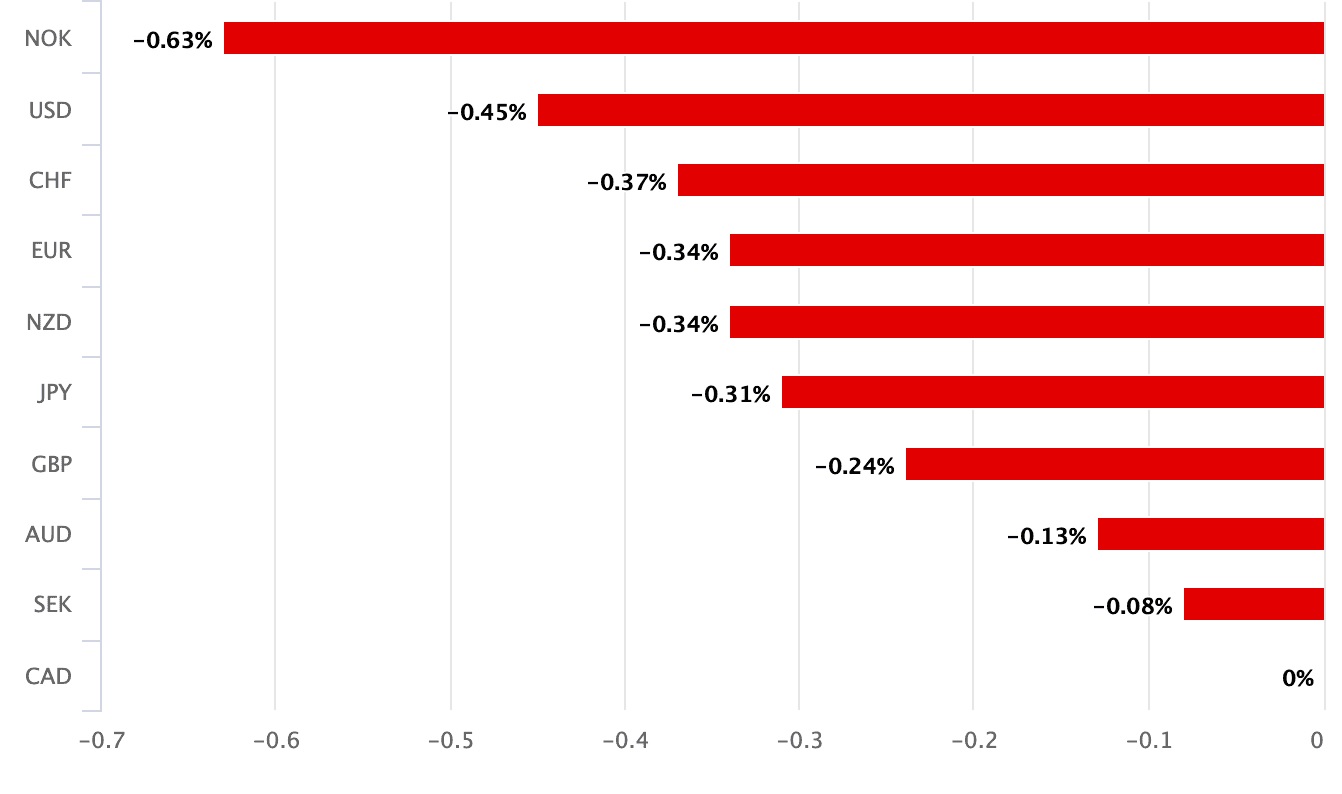 Janzen remarked, "The GDP data should reinforce expectations that the BoC will move back to the sidelines and forego another interest hike next week," suggesting that such a move would likely have a neutral to negative effect on the Canadian Dollar.
He also emphasized that the BoC would not overly emphasize a single data point, as inflation rates remained "stickier" above the target levels than they would prefer. Nonetheless, there is mounting evidence that the delayed consequences of previous rate hikes are increasingly exerting a cooling effect on GDP growth and labor markets.
In summary, the Canadian Dollar's recent weakness against major currencies can be attributed to disappointing economic growth figures for June and the second quarter, with GDP contracting in June and remaining flat on a quarter-on-quarter basis. The Assistant Chief Economist at the Royal Bank of Canada, Nathan Janzen, suggests that these lackluster numbers may prompt the Bank of Canada to refrain from further interest rate hikes, potentially leading to a neutral to negative impact on the Canadian Dollar as the central bank takes a cautious approach to monetary policy.