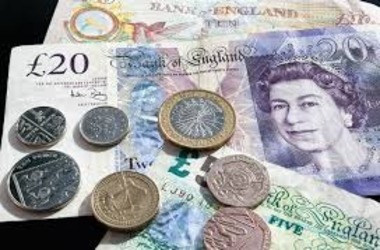 As per foreign currency strategists at Commerzbank, a Frankfurt-based lender and worldwide financial solutions provider, the Pound to Euro exchange rate is projected to increase in the next months. According to the bank's estimates for 2022, the Pound may increase against the Euro over the first three quarters of the year before topping and reversing course.
Nevertheless, the profile is largely flat versus the Dollar, as the Federal Reserve and Bank of England hold their currencies in control against each other through a string of interest rate increases. Furthermore, it is the main central banks' policy decisions that will eventually determine the direction of the Euro, Dollar, and Pound Sterling in 2022.
"The Bank of England is anticipated to begin gradually increasing interest rates in the near future. This should boost the pound" You-Na Park-Heger, Commerzbank's FX and EM Analyst, agrees.
For most of late November, overseas currency markets had been pricing in a Bank of England rate hike on December 16, but forecasts have since been dashed by the appearance of the Omicron variant and the UK government's instinctive reaction of tightening restrictions.
The government's adoption of Plan B initiatives on December 08 implies that UK economic growth would likely slow through till end of the year, creating enough ambiguity for the Bank's Monetary Policy Committee to pause until February before contemplating a rate rise. This downward revision to forecasts has resulted in a fall in the value of the pound: GBP/EUR has receded from 1.19 in late November to 1.1675.
However, Commerzbank believes that the gap between the European Central Bank and the Bank of England's monetary and fiscal policy forecasts is big enough to support the GBP/EUR in the weeks and months ahead.
"While this is likely to upset the market, we still witness opportunities for the pound to appreciate versus the EUR. This is because the Bank of England is significantly ahead of the ECB with respect to monetary policy restraint" Park-Heger affirms.
By next week, the European Central Bank will also provide an upgrade on monetary policy, and a reversal of rate rise forecasts is predicted. "The market is likely to be extremely concerned with the ECB's first rate rise, since we anticipate a subsequent hike," Park-Heger said.
"Overall, we see the GBP strengthening versus the EUR in 2021," she says. The Euro to Pound exchange rate is projected to be 0.83 in March 2022, 0.82 in June, 0.81 in September, and 0.82 in December 2022. This result in the following Pound to Euro exchange rates: 1.2050, 1.22, 1.24, and 1.22. The forecast Pound to Dollar exchange rate point for the full time is 1.33.
"Against the dollar, the pound should remain range bound, since the US Federal Reserve will begin hiking interest rates in 2022," Park-Heger notes.