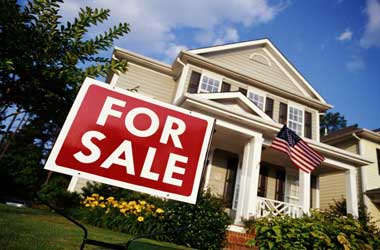 US mortgage rates have jumped yet again and it is certain to have a negative impact on the real estate market as it can result in the slowing down sales of homes and potential value of houses. The rebound of mortgage rates has caused it to go up to 4.94 percent, which is the highest it has been in seven years. This is the average rate on a 30-year fixed mortgage.
The rise in mortgage rates is a bit of a surprise. As recently as last week, it was just 4.83 percent. Go back 12 months and the mortgage rate stood at 3.9 percent. It wasn't just mortgage rates that were impacted. Loan rates also took a hit. A 15-year fixed rate loan also went up to 4.33 percent from 4.23 percent.
These higher rates have stopped a lot of people from taking out a mortgage and buying a home of their own. House sales have been dropping for six months, with the sales of newly-built homes also dropping for the past four months.
The lower demand has affected home prices. According to Freddie Mac, homes are slowing down their price increases. This is especially noticeable in coastal cities where they often spiral up quickly. However, housing markets in the interior seem to be have been insulated from the price slow down.
Mortgage rates have been rising with the yield of 10-year Treasury notes. The yield has recently jumped because of the faster economic growth, possible high inflation, and the expectation that the Federal Reserve will be issuing a short-term rate increase.
Economy Still Looking Good
Despite the higher mortgage rates, the US economy still looks to be in good shape. The October PMI supports a positive outlook while there are only two events that could possibly have effects on the economy in the coming week: the midterm elections and the FED monetary policy decision.
The Mortgage Bankers Association (MBA) released some additional data on the mortgage situation by revealing its Market Composite Index, which measures loan applications. It has dropped four percent this week to its lowest level since December 2017. The Refinance Index, which looks at people refinancing their loans, dropped similarly by three percent.
Delinquency numbers for loans in the third quarter were also released by the MBA. They rose to 4.47 percent for this quarter. It has risen by 11 points, though it is still less than the previous year's delinquency rate by 41 points. Foreclosures also dropped by a point to 0.23 percent, which is the lowest since 1985. These delinquencies were mainly caused by the spate of natural disasters experienced recently.