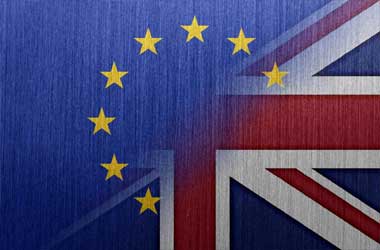 Britain is faced with the possibility of being hit with a €2 billion fine from the European Union (EU) for failing to clampdown on customs fraud by Chinese importers dealing in textiles.
OLAF which is EU's anti-fraud regulatory body has said that its investigation has shown that Chinese importers have been evading customs duty in UK through the use of false declarations regarding the value of textiles and clothes. According to the regulator, the activity was largely organized by criminal gangs and UK authorities have so far failed to take action against them despite numerous warnings.
The findings from the three-year long investigation has been handed over to the European Commission for further action which could involve fining the UK, the amount of customs duty lost between 2013 to 2016 due to such lapses. Customs duty is one of the prime revenue generators for EU. The fresh clash comes even as London is gearing up to initiate the potentially bruising separation talks with EU this month once Parliamentary approval is received.
NewsBeat Social
UK Prime Minister Theresa May's spokesperson said that at this point only a report has been submitted and the losses mentioned were an estimate. HM Revenue & Customs, the UK tax department has said that it would be challenging the calculations, adding that it has taken action against illegal trading.
In a statement HMRC said,
HMRC has a very strong record for tackling fraud and rule-breaking of all kinds, securing more than £26.6bn last year alone and no one should be in any doubt that we are responding to the threat of fraud.
According to OLAF, the losses are continuing since the fraudulent activities are still ongoing. The watchdog has also said that the undervaluation was having an impact on VAT receipts which was resulting in losses amounting to over €3.2 billion in tax revenue across several countries. An example provided by the anti-fraud body shows how women's trousers from China was imported into the UK at an average cost of €0.91 per kilogram, despite market price for cotton being €1.44.
Several anti-fraud investigators have alleged that UK authorities have refused to cooperate in order to crackdown on the large scale customs fraud, despite several requests. A senior anti-fraud investigator from France said that UK authorities had not responded to requests to trace the suspect goods arriving on its shores. May is attending a summit with European leaders this week where she is likely to face questions during press conferences on whether the massive fine will increase the cost of Brexit.