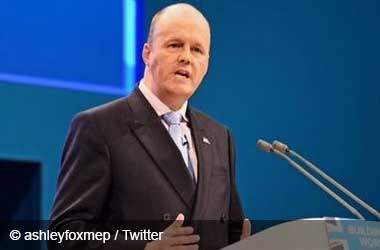 Initial coin offerings (ICOs) was the hype in 2017 raising billions in start-up money as they offered investors a chance to get into the ground floor of new tokens and businesses. However, they did face a lot of pushback in the European Union (EU) because of dealing with multiple regulations. Ashley Fox, a member of the European Parliament hopes to change that soon.
Fox has recently submitted a draft proposal that would make ICOs more accessible to EU residents. The two main suggestions of the proposal are to limit the amount that ICOs raise to €8 million and to have them follow EU know-your-customer and anti-money laundering laws. The advantage would be that ICOs would then have access to all 28 member nations of the union.
Completely Voluntary
Fox points out that ICOs can operate without following the regulations because the proposal is for the new regulations to be completely voluntary, but there are definite benefits to following the rules.
In a statement, Fox said
ICOs can carry on, but if they don't fill the criteria, they won't benefit. Introducing the regulations will give them a passport to the whole of the EU market, and I also think it increases transparency. Right now you have 28 countries, some have national rules for raising money and some don't have any rules at all. If you raise money in France, for example, you can only use that money in France.
Fox envisions more than ICOs could follow such regulations so that they would have access to a wider market. Banks are especially interested in the proposal since this would allow them to safely work with these projects.
Future Developments
The proposal was submitted earlier this month and is already being discussed. Further changes can be submitted till the end of next week. When those amendments are submitted, they will also be discussed to see whether they are valid. Some are already suggesting a higher €10 million limit would be more reasonable.
The final draft of the proposal will be debated and voted on in November by the EU Committee on Monetary and Economic Affairs. After that, it will go to the European Parliament for a plenary meeting. This is scheduled for the end of the year. European Council will also be taking a look at the proposal and then provide their position on the proposal.
The two legislative bodies will come together in 2019 to do a final discussion and voting on whether to approve the proposal. The voting is scheduled for February of next year.