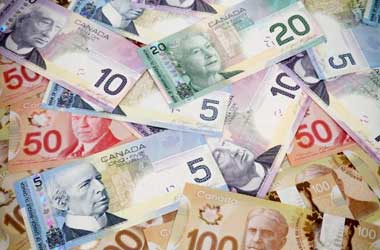 The Canadian dollar eclipsed other top currencies Wednesday and continued to stay as the leader amongst the bouquet of major currencies this year after the data published by Statistics Canada indicated that the economy is turning stronger in spite of a second wave of Covid-19 infections and linked prohibitions on economic activity.
The country's GDP increased by 0.7% in January, following a growth of 0.1% in the December 2020 quarter and surpassed economists' expectations calling for an expansion of 0.5%. Notably, losses recorded in retail, accommodation and food services due to Covid-19 prohibitions were more than negated by gains in other sectors.
Notably, Statistics Canada also stated that the economy will probably grow by an additional 0.5% in February, pointing to initial data that would place the country's economy on course to record a massive growth in the first-quarter, a statement that totally contrasts with economists who were predicting a contraction in the first-quarter of the year. The economic data release yesterday supports the Bank of Canada's economic outlook to a certain extent.
The Richard Ivey Purchasing Managers' Index surged to 72.90 in March, from 60 in the earlier month and surpassed market estimates of 60.50. The figure represents the highest reading since March 2011, indicating a robust increase in the economic activity.
Impressive rise of 62.70 was recorded by employment index in March, compared with 54 in February. Likewise, inventories posted an increase to 61.70 in March, from 57.80 in the earlier month. In the meantime, deliveries slowed down, with the index recording a reading of 38.60 in March, compared with 39.60 in February. Similarly, prices index declined to 75.10, from 80.20.
Canada's imports fell by 2.4% m-o-m to C$48.80 billion in February, reflecting the lowest level since August 2020. Purchase of motor vehicles and parts declined 7.8%. Likewise, energy products recorded a drop of 21.4%. Specifically, petroleum products posted a decrease of 58%. In the meantime, aircraft and other transportation machinery and parts rose by 29.1% as four commercial airliners were imported, an event unseen since August 2019.
The country's trade surplus narrowed to C$1.04 billion in February, from a downwardly amended C$1.21 billion in the earlier month. Notably, a trade surplus for two successive months was recorded for the first-time since late 2016.
Following a jump of 8.2% in January, aggregate exports declined by 2.7% to C$49.90 billion in February, mirroring a gain of 4.1% over the February 2020 level. The steepest decline was posted in the metal and non-metallic mineral products, aircraft and other transportation equipment and motor vehicles and parts. Aggregate imports fell by 2.4% in February to C$48.80 billion, reflecting the lowest level since August 2020.