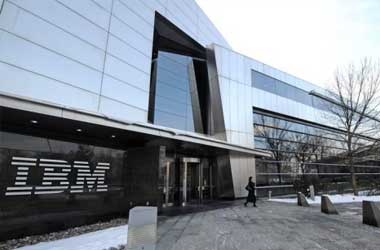 In mid-July, software company International Business Machines (NYSE: IBM) reported a decline in the fiscal 2017 second-quarter revenues, compared with the corresponding quarter of fiscal 2016. The 21st sequential decline in quarterly revenue prompted a sell off that saw the shares record a new yearly low of $139.13.
The news of legendary billionaire investor Warren Buffett selling the stock also fueled the decline. Ironically, the stock has beaten the earnings estimate of analysts. Considering the reaffirmation of FY17 earnings per share outlook and efforts taken by the company to improve revenue, we forecast a short-term recovery in the stock.
The New York-based company reported a drop in the second-quarter revenue to $19.29 billion, from $20.24 billion in the similar quarter of fiscal 2016. The reported figures were below the Thomson Reuters Consensus estimate of $19.46 billion. Net income for Q2 2017 was $2.331 billion, or $2.48 per share, down $173 million from $2.504 billion, or $2.61 per share, in Q2 2016.
IBM
Excluding charges, Q2 2017 non-GAAP net income was $2.792 billion, or $2.97 per share, compared with $2.835 billion, or $2.95 per share, in Q2 2016. The Wall Street analysts had anticipated earnings of $2.74 per share for the quarter.
Segment wise, Cognitive Solutions division, which include software solutions and transaction processing software, reported revenues of $4.60 billion, down 2.5% on y-o-y basis. Global business services division, which includes global process services, consulting, and application management, posted a 3.7% decline in revenues to $4.1 billion.
Technology Services & Cloud Platforms division, which includes infrastructure services, technical support services and integration software, recorded revenues of $8.40 billion, down 5.1% from last year. Strategic imperatives, led by hybrid cloud services, grew 20%.
During the second-quarter, IBM had a free cash flow of $2.60 billion. IBM also returned $1.40 billion in dividends and $1.40 billion through share repurchases.
Berkshire Hathaway, the company owned by Warren Buffett, sold about 30% (27 million shares) of its holding in IBM during the first half of 2017. That created a bearish view of the stock. However, IBM, which is undergoing a transition from being a hardware company to a software service provider with a focus on artificial intelligence and cloud computing, is certainly a good bet at the current levels. The company ended the June quarter with $12.3 billion cash on hand.
In partnership with Lightbend, IBM also opened four cloud data centers. The company also acquired Timetoact Group's XCC digital workplace hub. IBM also underlined the fact that nearly 80% of hospitals who have opted Watson for oncology are situated outside the US. IBM is also involved in a number of block chain initiatives, including the development of a new block chain service for a consortium of seven European banks.
IBM also reaffirmed its operating non-GAAP diluted earnings per share outlook of $13.80 and GAAP diluted earnings per share view of $11.95. The company also anticipates free cash flow to be relatively flat on y-o-y basis.
The price chart shown below indicates the formation of an inverted head and shoulders pattern. The price has also crossed above the 32-period exponential moving average. Furthermore, the stochastic oscillator is also ascending. Thus, we forecast an uptrend in the stock of IBM.
In order to benefit from the analysis, we may purchase a call option valid for a week. To boost the probability of success, the option would be bought when the pair trades near $142 in the NYSE.