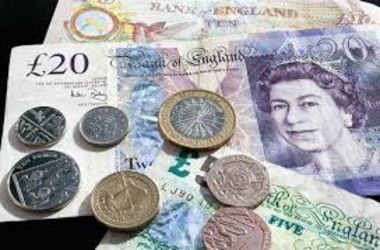 GBP/AUD has approached its pre-coronavirus crisis highs as the Australian Dollar experiences losses, while analysts do not anticipate the upcoming Reserve Bank of New Zealand (RBNZ) interest rate decision or Reserve Bank of Australia (RBA) Governor Philip Lowe's speech to disrupt the current trend.
The Australian Dollar saw a decline on Tuesday, placing it near the bottom of the G10 league table. Concurrently, a rally by the Pound has contributed to the rise of GBP/AUD to its highest level since April 2020. This was prompted by the Office for National Statistics (ONS) reporting an increase in UK unemployment in May, coupled with sustained high wage growth.
Sterling's Rally and Weaker Australian Dollar Support GBP/AUD Performance
Joseph Capurso, Head of International Economics at Commonwealth Bank of Australia, stated in a note prior to the release that the UK is experiencing a wage-price spiral, as wage growth feeds off high inflation and vice versa. Capurso and his colleagues emphasized that wage growth of 3%-4% is necessary to sustainably reduce inflation to the Bank of England's 2% target.
During the three months leading up to the end of May, average pay packet growth increased from 6.7% to 6.9% on an annual basis when including bonuses. Excluding bonuses, it remained at 7.3%. Meanwhile, the unemployment rate rose from 3.8% to 4%, surpassing economists' consensus forecasts.
Bank of England Governor Andrew Bailey acknowledged the inflationary pressures and the tightening of monetary policy through a series of interest rate hikes, stating that some of the impact is yet to be felt. Bailey mentioned that the Monetary Policy Committee is closely monitoring developments in the labor market, wage growth, and services price inflation.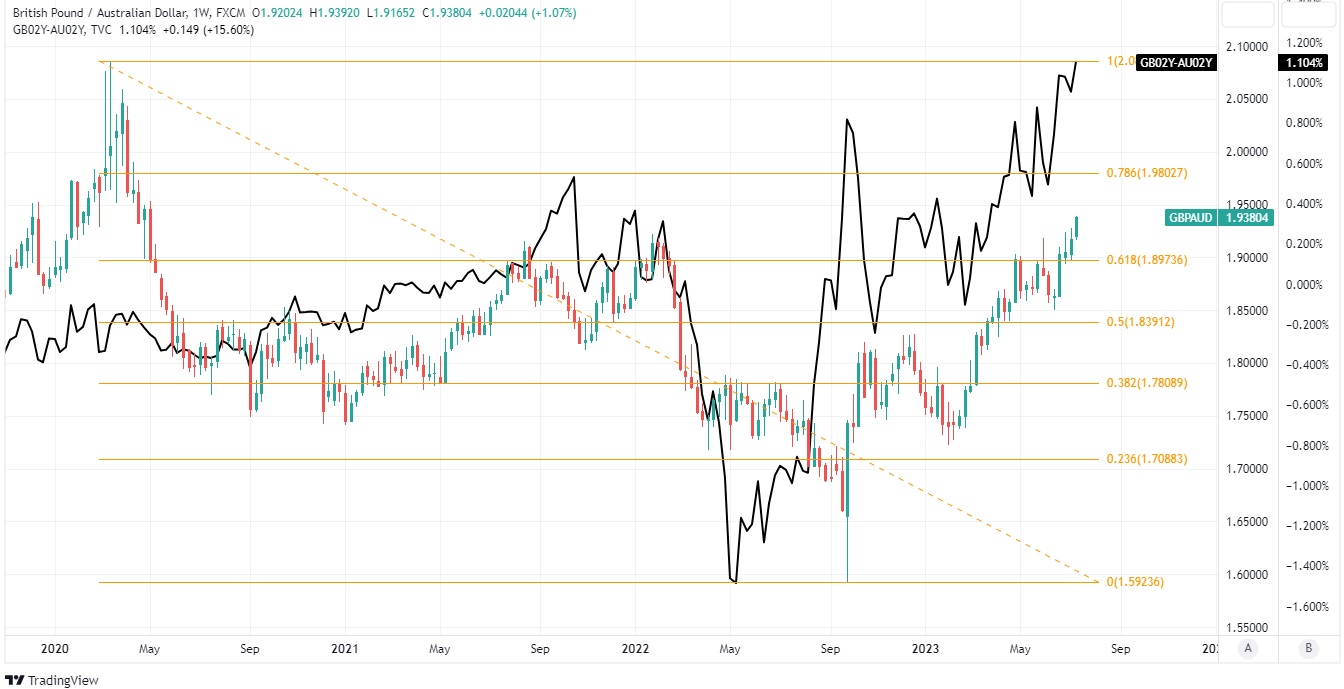 The recent rise in wage growth has led economists and financial markets to anticipate higher inflation and interest rates, as rates have increased from 0.1% to 5% since December 2021. These factors have also played a role in lifting UK government bond yields to new millennium highs compared to those in Australia.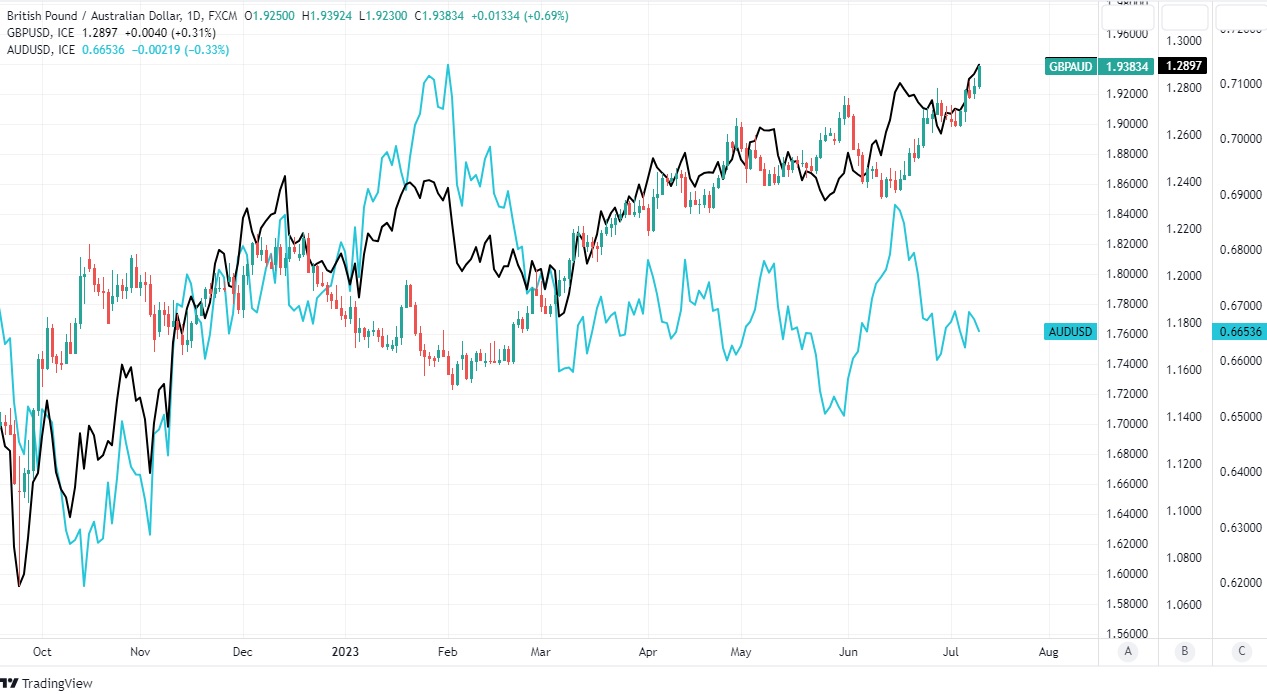 Although GBP/AUD is influenced by relative performance between Sterling and the Australian Dollar, especially against the US Dollar, Briant Martin, Head of G3 Economics at ANZ, notes that China's economic slowdown is impacting global goods inflation, leading to lower headline inflation rates across many economies.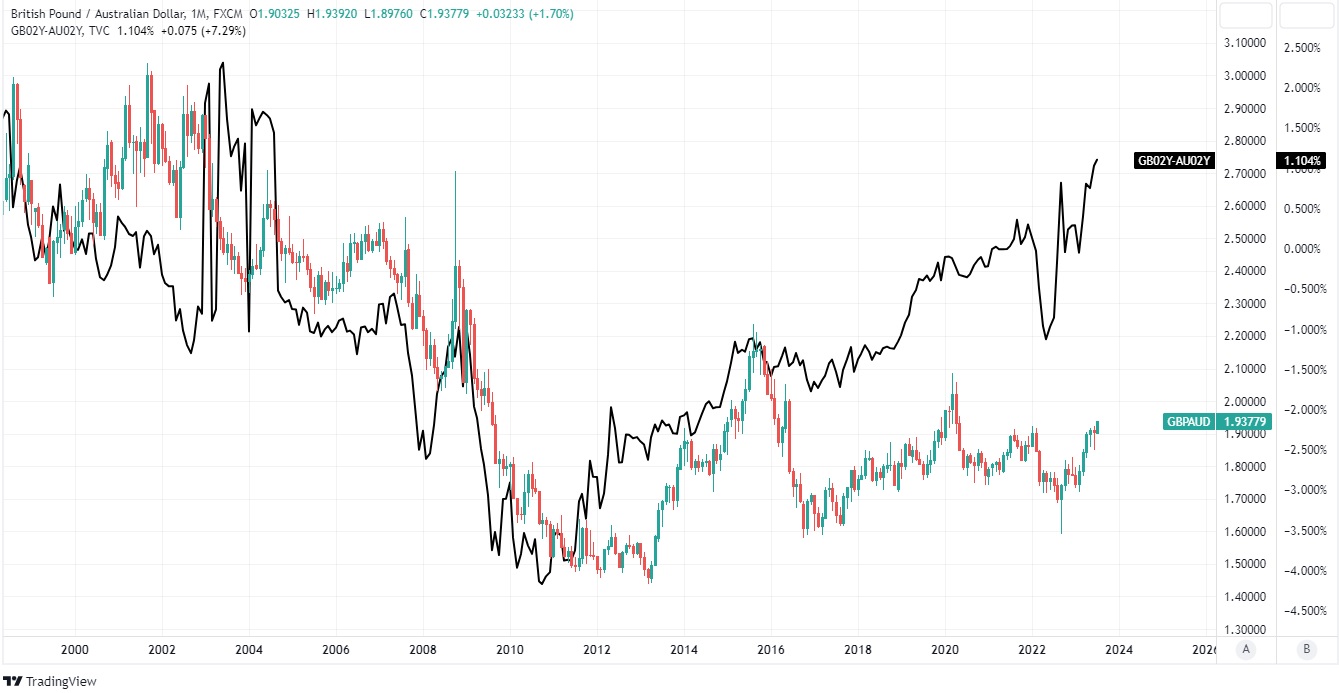 The upcoming RBNZ rate decision and RBA Governor Philip Lowe's speech are anticipated events. Lowe's speech, in particular, is expected to provide insight into the direction the RBA will take following a recent policy review. While a detailed response may not be given at this stage, the speech will serve as an important guide for the RBA's future trajectory.
The speech is scheduled to take place at the Economic Society of Australia Business Lunch in Brisbane, around 04:00 London time, shortly after the RBA decided to keep the cash rate unchanged at 4.1% for July.