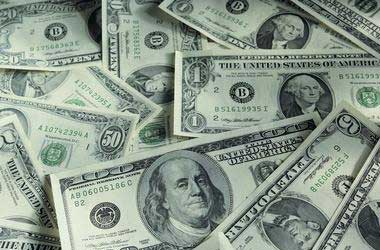 In spite of ending the federal stimulus program that boosted consumer spending, the US retail sales rose in August, reflecting the fourth consecutive monthly increase, extending a rebound that has persisted for a longer duration that anticipated by several economists.
The US Commerce Department stated that retail sales increased 0.6% m-o-m in August, following a 0.9% (downwardly revised from 1.2%) increase in the earlier month.
The increase in sales was aided by an increase in the sales of home computers, groceries and new cars. Even vendors offering products related to pandemic posted robust sales.
The increase in consumer spending in August happened against a gloomy economic scenario that grew further depressing as the $600 per week additional jobless benefit ended and Congress did not approve new stimulus package.
Unemployment fell, but stood high as large business sectors such as food service, hospitality and tourism continues to remain mostly shut down.
Several apparel chains and general stores recorded sharp decline in sales due to Covid-19 outbreak. In the last one-and-a-half-month, Lord & Taylor and Century 21, popular bargain garment shops in New York, have joined the lengthy list of vendors who have made bankruptcy filing in the past few months. Both intend to liquidate.
On the contrary, countrywide chains such as Best Buy, Dick's Sporting Goods and West Elm reported an increase in revenue this summer, with a huge portion of Americans purchasing products that could be used while staying at home or going out adhering to social distancing. In fact, Dick's posted record sales last quarter, aided by recreational activities such as running, playing golf and camping.
Commenting on the data, Scott Anderson, an economist at the Bank of the West, said "I would have expected more weakness. I think there is a bit of deer-in-the-headlights phenomenon. People are having trouble wrapping their minds around the extent of the economic losses."
Barclays economist Michael Gapen is astounded by the sharp change in spending patterns. People, rather spending on restaurants, have started buying more groceries and liquor. Furthermore, people have started spending on home improvement items or purchased new cars and reduced spending money on travel.
To a certain extent, Gapen ascribes the switch to flexible consumers and also to enterprises that have found a strategy to deliver items to people's houses.
Gapen said "It's the Amazonification of the world that has facilitated this. If this pandemic hit 10 to 15 years ago, I am not sure we would have been able to make this shift. It reflects how nimble certain businesses have become."
The global economy is on course to shrink by 4.5% in 2020, a record decline, but better than the 6% drop anticipated in June. If the virus is contained, global GDP growth is forecast to be 5% in 2021.
However, the figures do not reveal "considerable differences across countries." China, the US and Europe are doing better than forecast in June.
For illustration, China is now forecast to be the sole top economy to grow this year, possibly at 1.8% on y-o-y basis. Earlier, economists had anticipated the economy to contract by 2.6%. The research report expects the US to contract by 3.8%, up from June's outlook for a 7.3% contraction.
On the contrary, India, Mexico and South Africa are forecast to perform worse than anticipated as Covid-19 infections continue to rise and affect the economy. Previously, it was predicted that Indian economy would contract by 3.7%; now the forecast is 10.2% contraction.