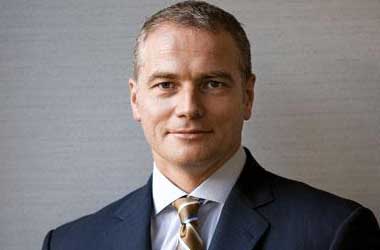 The head of German's stock exchange has said that unless the proposed merger between London Stock Exchange (LSE) and the German stock exchange Deutsche Boerse succeeds, American entities will take control of the LSE.
The two exchanges came to an agreement last week to merge as equal partners in a deal valued at £21 billion. The plan aims to reduce costs by almost €450 million a year and enable expansion into new markets. One of the major advantages highlighted has been the significant reduction in capital requirements after the merger.
Speaking on the deal, Carsten Kengeter CEO Deutsche Boerse said this was the best chance for survival for both exchanges.
In a statement, Carsten Kengeter said,
If this merger does not take place, the European capital market architecture will probably soon be in American hands. And one does not need to be the CEO of the Deutsche Boerse to shudder at that thought. The clock is ticking in Europe. If we do not strengthen ourselves quickly, then the company will eventually be so weak that it can no longer act, but only react.
PressTV News Videos

The Intercontinental Exchange (ICE) which is a U.S. exchange group has expressed interest in acquiring the LSE. According to UK takeover regulations, ICE has time until March 26 to roll-out a counteroffer. Other rival exchanges like the CME Group and the Hong Kong exchange are also evaluating the possibility of making rival bids.
As investors and politicians consider the ramifications of the deal, there have been concerns around the manner in which the merger was agreed upon, as there was hardly any attempt made to get in bids from other parties. One key investor has said that the LSE should have been put up for auction rather than enter a merger with nil-premium.
Lord Myners, the former City minister has asked regulators to look into the financial strength of the final entity as the merger would require merging operations of two of the largest bourses of Europe. He urged the regulators to examine the deal in light of ensuring the stability of the financial system.
It is understood that Xavier Rolet, the chief executive of the LSE has agreed to step down from his role after seven years in exchange for the new entity to have its headquarters in the UK. Rolet has clarified that the deal will proceed regardless of the result of the UK's June referendum on whether to remain in the European Union.