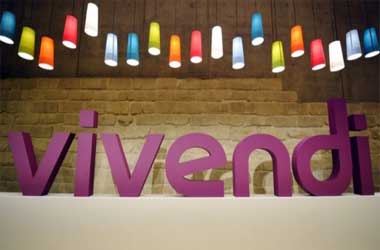 Last month, media, content provider Vivendi SA (OTC: VIVHY) reported a 88.3% decline in the fiscal 2017 first-quarter earnings, compared with the corresponding quarter of 2016. Still, the stock price has so far managed to rally about 10% to close at $22.30 on Friday. The reason is that the Q1 2017 earnings is not comparable to Q1 2016 earnings due to the release of reserve set aside for litigation. Additionally, the facts presented below indicate that the stock would remain bullish in the current quarter.
The Paris, France-based company reported fiscal 2017 first-quarter revenues of €2.66 billion, up 6.9% from €2.491 billion in the similar period last year. For Q1 2017, earnings attributed to Vivendi's shareholders is €101 million, down from €862 million last year.
On a per share basis, earnings fell to €0.08 in the recent quarter, from €0.66 per share in the year-ago period.
The Know
Excluding a reversal of reserves related to Securities Class Action and Liberty Media litigations in the United States, provision for income taxes, and amortization charges, among others, Vivendi posted Q1 2017 adjusted net income was €155 million, or €0.12 per share, compared to €99 million, or €0.08 per share in the prior year's similar quarter.
The company stated that it continues to expect FY17 revenue and profit to grow at 5% and 25%, respectively. Vivendi is also confident that Canal Plus, a premium cable television channel, would report earnings growth in the second half of fiscal 2017. Vivendi gave its view on the basis of an increase in net subscribers in March. Furthermore, the company expects Canal Plus to post adjusted profit of €350 million for the full year.
The company is also planning to acquire French advertising company Havas SA for €3.9 billion. The deal was facilitated by Vivendi's Chairman and billionaire Vincent Bollore. The acquisition will give Vivendi an access to Havas' marketing and advertising assets. Bollore owns 21% and 60% stake in Vivendi and Havas, respectively. Thus, considering the impressive adjusted income, increase in subscribers for Canal Plus, and profitable acquisition, Vivendi is expected to remain bullish in the current quarter.
The stock is trading above its 50-day moving average, as indicated in the chart below. The stock is also moving along an ascending trend line. Furthermore, the Chaikin money flow is above the zero line, while the RSI indicator's reading of about 20 indicates an oversold scenario. Thus, we expect the share price to appreciate in the near future.
On the basis of the forecast, we would like to consider purchasing a call option valid for a week. For better chances of success, we would look for a strike price of about $22 in the equity market.