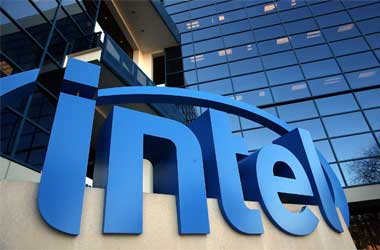 The stock of the chip maker Intel Corporation (NASDAQ: INTC) has lost about 10% so far in June and currently trades at $34 levels. The stock started declining after Goldman Sachs warned investors from relying too much on FANG stocks.
Additionally, the re-entry of AMD (Advanced Micro Devices) to the server market, with the introduction of the EPYC range of processors, has caused the stock to falter.
We forecast a deeper decline in the stock of Intel due to reasons provided underneath.
Until now, the company practically had a monopoly over the server chip market. Intel's so-called X86 chip was used invariably by all the companies running a data center. Last year, Intel's server chip business revenue rose 8% to $17.2 billion. However, the stupendous growth is about to be challenged by the AMD's EPYC chip specifically designed for companies and data centers.
Intel
Other chip makers such as Qualcomm, Nvidia, and even Google have plans to bring their own versions of chip suitable for data centers. AMD claimed that its EPYC chip outperformed Intel's Xeon chips by about 23% to 47%, depending on the version, in the lab tests. The basic version of Intel's Xeon chips does not have some features desired by big data companies. However, AMD has included those features in their entire lineup of server chips. That would naturally draw customers who are looking for efficient chips.
Intel also requires its customers to purchase a package consisting of two chips, referred to as dual-socket design. However, some of the customers may not need the extra processing power, which would increase energy costs. Until now they had no other option but to buy Intel's chips. During the past five years, Intel was able to grow its server chip business at an annualized rate of 11%. Notably, 3% to 4% of the gain came from rate increases. The arrival of EPYC chip, bundled with all possible features, would certainly put pressure on Intel's pricing and business model.
Considering the increased competition, Merill Lynch research analyst Vivek Arya has cut the rating on Intel's stock to "hold", from the previous "buy" rating. Thus, we forecast a short-term downtrend in the stock of Intel.
The stock has broken the support level of 35.80 and trades below its 50-day moving average. The negative reading of the MACD indicator also confirms the bearishness in the stock. Thus, it would be prudent to hold a short position in the stock of Intel.
A put option would serve as a short position under the current scenario. However, we wish to invest only if the contract is valid for a week, and enter when the stock trades near $35 in the NASDAQ.