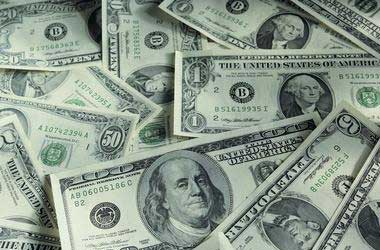 The dollar index has continued to rise, approaching a four-month peak of 93.19 reached on Wednesday, as appetite for safe-haven assets remained strong amid concerns over the Delta COVID-19 variant's rapid spread. Furthermore, while worries about the US economic rebound are growing, the country's growth rate remains far faster than that of other economies.
Detailed analysis shows that the dollar has been gaining since mid-June, when the Federal Reserve substantially increased its inflationary predictions for2021 and accelerated the timeline for raising benchmark interest rates.
According to a preliminary forecast, the IHS Markit US Composite PMI fell to 59.7 in July 2021, moving farther apart from May's record peak. As companies continued to experience broad based capacity limitations, output growth dropped to a four-month low but stayed solid as a whole.
Fresh business managed to grow at a steady pace, with goods and service exports increasing at a rate equal to that observed in June. Furthermore, due to labor shortfalls in the services industries, the rate of job addition slowed to a four-month low. In July, the pace of both input cost rise and selling price increase stood at historically high level.
Eventually, because of increased labor and material scarcity, growing price inflation, and fears about the pandemic, business optimism fell to a seven-month nadir. According to a preliminary forecast, the IHS Markit US Services PMI fell to 59.8 in July 2021, down from 64.6 in the prior month and significantly below market forecasts of 64.8.
The latest measurement indicated an even further deceleration in service industry expansion from May's all-time high, owing to manpower constraints and stock bottlenecks.Fresh orders increased at the slowest rate in five months, with several businesses citing client reluctance in the face of large price increases. In a related manner, the pace of growth in fresh export orders slowed.
Despite significant improvements in employment, the amount of unfinished business grew even more in July. Input expenses and output prices continued to grow at a rapid pace on the pricing side. In terms of the future, corporate optimism has dropped to a five-month low.
According to preliminary estimates, the IHS Markit US Manufacturing PMI set a new high of 63.1 in July 2021, comfortably surpassing market expectations of 62. As new and current clients increased their expenditures, the quantum of fresh orders increased. Overseas client demand has also increased, according to firms.
Regardless of new claims of material shortfalls, production increased at a somewhat faster rate.
In reality, amid the highest pace of job growth in three months, the pace of backlog buildup accelerated to the second-quickest on history. In the meantime, waiting period was significantly longer, and initiatives to boost purchase activities and create safety supplies were mirrored yet again in the supply chain disruption. Robust worldwide appetite for inputs and resource constraints resulted in the fastest-ever increase in cost burdens. Consequently, the rate of charge inflation surged to a new high in the series.