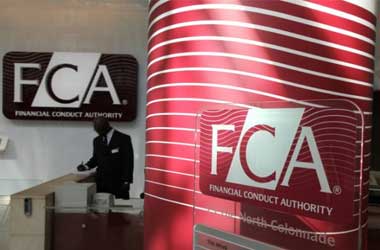 The UK's Financial Conduct Authority (FCA) is taking a closer look into several companies that have been involved in cryptocurrency transactions.
Concerns of higher market risks have spurred the UK regulator to ensure that all of these transactions were legal. The financial watchdog is investigating as many as eighteen companies involved in selling bitcoin and other cryptocurrencies.
The FCA also issued warnings about cryptocurrency scams to protect investors going into the New Year.
Right now, the UK does not have any regulations for cryptocurrency transactions. However, there are regulated investments that use cryptocurrencies and this is proving to be a concern. For these transactions, the FCA might need to get involved to provide the final authorization for these deals.
The FCA has been starting inquiries into various companies since November. As of now as many as 67 companies who have been involved in cryptocurrency transactions have been investigated. Reports show that 49 of these companies have been fully investigated and 39 of these companies were issued consumer alerts.

When the FCA issues a consumer alert, it usually means that the FCA thinks that the company is a scam. The remaining 10 investigations were closed either because of lack of evidence or with a warning issued to the companies involved. The FCA has said that it will not comment on any ongoing investigation and will not be naming the businesses being investigated.

Increased Regulatory Power
In December 2018, the UK government said that it was ready to give the FCA more authority to regulate cryptocurrencies. Members of Parliament were already urging that the "Wild West" of the cryptocurrency markets needed to be properly regulated so as to protect investors from losses and to reduce money laundering.
The FCA was thinking of banning the sale of cryptocurrency-based derivatives back in October. If the FCA does push forward with this, this will be the regulator's first major move in the UK crypto market. There are also plans to launch a consultation period with crypto experts on how to regulate the crypto market and develop the infrastructure needed for the industry.
As an industry, we have been calling for the introduction of proportionate regulation. Over the coming months we will be working closely with policymakers, including in the FCA, to develop new regulation that strikes the balance between ending bad practice and enabling this exciting industry to flourish, as it does in other countries.


CryptoUK , a trade association for the UK crypto industry