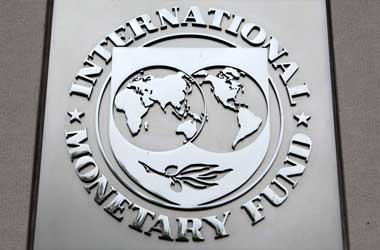 On Tuesday, the International Monetary Fund trimmed this year's global economic growth prediction by mentioning commercial conflicts, weaker business confidence, stricter financial situation and greater policy unpredictability. The Washington based institution slashed this year's growth estimate to 3.3% in its most recent World Economic Outlook, or WEO, which is published two times a year.
In a WEO update issued January, the IMF forecast 3.5% growth, which was below 3.7% in the October 2018 report. The growth momentum is anticipated to get a boost in the second half of 2019.
Growth was forecast at 3.6% for 2020, unchanged from the January forecast.
IMF Chief Economist Gita Gopinath said
"This recovery is precarious and predicated on a rebound in emerging market and developing economies."
Growth is expected to increase from 4.4% this year to 4.8% in 2020 in the emerging and developing economies. The recovery, however, is based on anticipated growth rebounds in Argentina and Turkey and improvements in other strained economies, causing substantial unpredictability to the forecast, said the IMF.
Gopinath further stated
"While the global economy continues to grow at a reasonable rate and a global recession is not in the baseline projections, there are many downside risks. Given these risks, it is imperative that costly policy mistakes are avoided."
The IMF anticipates world economic growth to become stable at about 3.5% beyond 2020, primarily supported by growth in China and India and growing weights on worldwide income. Gopinath emphasized the need for more multilateral partnership to tackle trade disputes, global warming and cyber security challenges and enhance the efficiency of global taxation.
On the global economic scenario, Ms.Gopinath said "This is a delicate moment for the global econom. If the downside risks do not materialize and the policy support put in place is effective, global growth should rebound."
Advanced economies are forecast to grow by 1.8% in 2019, lower than the 2% forecast in January. Next year's projection was maintained at 1.7 %. The US growth forecast for 2019 has been reduced from 2.5% to 2.3%. Next year's outlook was increased to 1.9% from 1.8%.
For this year, the Eurozone growth expectation was reduced to 1.3% from 1.6% and next year's outlook was decreased to 1.5% from 1.7%. The major four economies of the euro area–Germany, France, Italy, and Spain–are expected to record economic growth in both 2019 and 2020, even though this year's forecasts have been reduced. The projections for Germany and France in 2020 have been cut.
UK growth forecast for this year was down to 1.2% from 1.5%, while next year's outlook was reduced to 1.4% from 1.6%. The IMF cautioned that by 2021 the UK economy would lose approximately 3.5% of GDP in a Brexit-free deal. Japan and Canada also reduced their estimate of growth for 2019.
Next year's outlook was reduced to 6.1% from 6.2%. Next year's outlook was reduced to 6.1% from 6.2%. In case of India, where the general election begins this week, economic growth is expected to drop from 7.5% to 7.3% in 2019. Next year's projections were reduced to 7.5% from 7.7%.