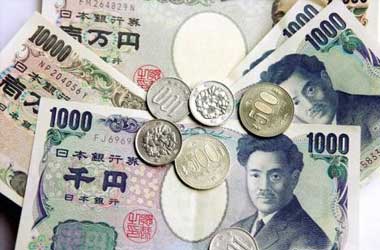 The yen remained range bound in the Asian session (Tuesday) following reports of mixed economic data from Japan. While the unemployment rate inched down in November, retail sales for the same period missed estimates. Also, the housing starts data was unexpectedly weaker. Overall, the USD/JPY pair traded between 132.63 and 133.15 in the past 24 hours.
In accordance with projections, Japan's jobless rate decreased to 2.5% in November 2022 from 2.6% in the previous two months, representing the lowest number since February 2020. Seasonally adjusted, the percentage of jobless fell 2.8% to 1.73 million in November from the previous month, while employment dipped 0.3% to 67.13 million. Last month, the non-seasonally adjusted labor force participation rate was 62.4%. In November, the percentage of jobs to applicants remained constant at 1.35, remaining at its peak point since March 2020.
In November, retail sales in Japan increased for the ninth consecutive month, according to statistics released on Tuesday. The removal of COVID-19 border restrictions and the government's domestic travel subsidies boosted consumer demand. The year-over-year increase in retail sales was 2.6%, which fell short of the consensus estimate of 3.7%. A measure of private spending, yearly sales growth dropped from 4.4% in October and 4.8% in September.
However, compared to the last month, sales decreased in November, as price rises in daily needs weighed on Japanese consumers and the nation's core consumer inflation rate reached a new 40-year peak, signaling a widening of price rises.A rebound in private spending, which accounts for over half of Japan's GDP, is crucial for reviving the economy, which surprisingly contracted in the third quarter.
In November 2022, housing starts in Japan surprisingly declined by 1.4 percent annually, failing market expectations of a 1.5 percent increase and after a 1.8 percent fall the previous month. This was the second consecutive month that housing starts declined, with the downturn in fresh construction for owned (-15.1 percent vs. -18.7 percent in October), issued (-23.6 percent vs. 81.6 percent), constructed for sale (-0.8 percent vs. 4.8 percent), pre-engineered (-2.6 percent vs. 12.0 percent), and two-by-four (-2.6 percent vs. 12.0 percent) (-3.3 percent vs -5.3 percent). Nevertheless, rental housing starts continued to rise (11.4 percent vs 7.3 percent).
The core consumer price index in Japan, which eliminates fresh food but includes gasoline expenses, increased by 3.7% in November 2022 compared to the same month a year before, rising at the quickest rate since December 1981 as inflationary pressures continued to permeate across the economy. The November number follows a 3.6% increase in October and was in line with expert estimates. The core inflation figure was also above the central bank's 2% goal for the eighth consecutive month, testing the Bank of Japan's belief that latest cost-push inflation would prove transitory.
The Bank of Japan recently startled the markets by increasing the top limit of its tolerance range for 10-year government bonds from 0.25% to 0.5%, while maintaining its extremely-low benchmark interest rates. While economists anticipate that growth will have accelerated in the current quarter, it is doubtful if wage growth will be sufficient to offset families for the increases in the cost of living and support spending.