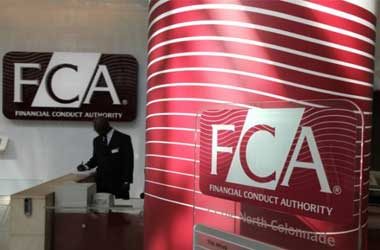 The Financial Conduct Authority (FCA) is the top financial regulator in the UK. The FCA has released a report for the 2018 fiscal which shows that Brits lost approximately £27 million to scams related to forex and cryptocurrencies.
The financial regulator confirmed that it has received as many as 1,834 scam reports in 2018. This is a 400 percent increase from the 2017 fiscal.
The UK is not the only country that is facing problems from these forex and crypto scams.
Earlier this month, the French regulator, the Autorité des marchés financiers (AMF), released their annual report which revealed that scammers had changed their preference when it came to their scam approach. The AMF noted that the number of crypto-related scam reports skyrocketed in 2018 while forex scams noticeably declined.
Disturbing Trend

According to the FCA, the average scam victim loses around £14,600 from the scam. The idea behind these scams is that they attract potential victims through social media. The scam artists pose as millionaires and then introduce individuals to affiliate sites that claim that they will help them become rich quick.

Potential victims are drawn in by the posts of expensive items like cards and watches, as well as fake endorsements by celebrities. This encourages potential investors to trust them. These websites look very professional and increases the trust and confidence that potential investors will have. When the fraudsters have hooked them in, they then convince the victims to invest more or introduce others to the forex and crypto scam.

ScamSmart Campaign

In a statement, Mark Steward, executive director of enforcement and market oversight for the FCA, said
We're warning the public to be suspicious of adverts which promise high returns from online trading platforms Scammers can be very convincing so always do your own research into any firm you are considering investing with, to make sure that they are the real deal.

The regulatory body is not just stopping at warnings. To prevent more scams from taking place, the FCA has decided that it will be launching a new campaign called ScamSmart. This will be done across multiple social media platforms to combat the source of these scams.

Helping the effort will be Action Fraud, UK's leading anti-fraud task force. The head of Action Fraud, Pauline Smith, is quite pleased with the partnership and hopes to spread further awareness of the forex scams and how people can avoid getting scammed