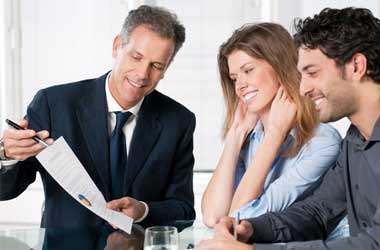 The financial markets can be complicated for most people and that is why they often rely on the services and guidance of financial planners.
The Australian market has no shortage of financial planners but that could all change as Australia looks to bring in new laws that require financial planners need to be more professional.
These new laws would require financial advisers to hold a tertiary education related to financial planning and pass a test before they can offer their services.
This is a big change for Australia's financial planning industry. It literally places a minimum level of education for entry and requires financial advisers to pass an exam before they can operate. This is a whole lot different from previous requirements that allowed advisers to give financial advice with just four days of training.
Though a lot of advisers agree that these improvements will make the quality of advisers better, around 6,000 of the 20,000 current financial planners in the industry are thinking of closing up shop. Philip Kewin, who is the chief executive of the Association of Financial Advisers thinks that the move towards professionalism is good, but the new rules don't recognize the ability of financial advisers who have extensive experience and have been doing a good job over the years. If they don't toe the line with the new laws, they will not be allowed to operate.

Kewin thinks that existing advisers should be given more time to prepare. According to the new rules, advisers are required to take the exam by 2021. They are also required to get the additional educational requirements by 2024. However, Dante De Gori, CEO of Financial Planning Association of Australia, thinks that it is fair and is doable as long as experienced advisers help out the new generation.
Dodgy Financial Advisers

Recently, Senator John 'Wacka' Williams compared dodgy financial planners to pedophile priests in the way they were shuffled between financial institutions. These new requirements ensure that bad financial advisers will be stopped. However, experienced financial advisers are pretty critical of the educational requirements and think that the new laws will not be able to properly regulate the industry.

Experienced financial advisers will also be hit by the changes as they will now have to make a decision to either go back to school and upgrade their skills or leave the industry. Many have decided that it is time for them to move on.