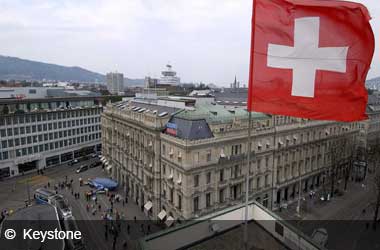 India has been facing a crisis with the billions of dollars in black money flowing out of the country. Indian citizens have been trying to evade tax collection efforts by putting it in off-shore accounts in multiple tax havens. 

Switzerland is a favorite because it has strict policy of bank secrecy. However, the Indian government has taken steps to try and find out all the hidden stashes that high profile Indians have in Switzerland.
This is why India is now receiving the first account details from Switzerland under the AEOI (Automatic Exchange of Information) framework.

The timing is pretty good for the Indian government and not so for Indian investors. For three years prior to 2018, Indian deposits in Swiss banks were down. It was only in 2018 when the Zurich-based Swiss National Bank (SNB) reported that there was a 50 percent increase in Indian deposits.

TIMES NOW

It is not just India that is getting secret account details. The Federal tax administration (FDA) of Switzerland sent information to over 75 countries, with India being one of them. This is a landmark move since this is the first time that Switzerland will be sharing financial details under the AEOI framework. The next set of accounts will be available in September 2020 and will cover as many as 90 countries. 

What the AEOI framework does is help provide tax authorities across different countries the information they need to crackdown on black money operations. The information provided by Switzerland is bound to have some very interesting names on the list. It will be interesting to see if India is willing to publish the names that feature on the black money list.

Account Details For 2018 Shared

Unfortunately, India will not be able to go after old taxes that were not paid. What India can do is go after the current taxes that have not been paid from the information shared. According to the agreement signed by India and Switzerland back in December 2017, the account info that will be shared with them is only for 2018. This will continue every year starting from 2019 onwards.

This is a major move for Indian tax authorities. Swiss accounts are a favourite of rich Indians seeking to get away with paying their taxes. To avoid the extensive auditing that they would normally receive, they stash their wealth away in Swiss banks, which are known for strict bank secrecy laws. This has resulted in a lot of lost revenue for the Indian government. 

Other countries are just as displeased about wealthy individuals hiding their cash. With the huge pressure coming from countries all over the world, the Swiss have finally decided to give up on their tough privacy clauses. Multiple countries will now receive the information they need for accurate taxing.