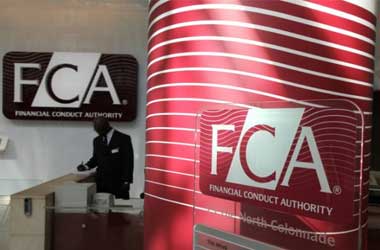 The UK's Financial Conduct Authority (FCA) is imposing stringent regulations on asset managers.
The FCA has long been concerned about high asset fees for active asset management despite the fund being tracked to an index, also known as closet trackers. The regulator has decided to step in and take a closer look at these funds.
To do this, the FCA has ordered that more information on funds be released under a new set of rules.

These new rules require that fund managers be a lot more open about a fund's objectives and how their performance is being measured. This ensures that those planning to invest in them have a better idea of what they are getting into.

In a statement, Christopher Woolard, the FCA's director of strategy and competition said
We're working to make competition work better in the asset management market and protect those least able to actively engage with their investments. Today's remedies build on those we've already introduced and will make it easier for investors to choose the best fund for them and help them achieve their investment objectives.

The FCA said last year that it would be looking closely into fund objectives since many of them were not very clear or specific. The regulator also pointed out that a lot of the benchmarks of performance for funds differ among various funds.

With the new data requirements, the FCA is finishing up its long probe of the asset management industry in the UK. The probe was very detailed and has lasted for three years. The results of the probe showed that investors were getting lower returns because of weak price competition in the market.

Focus On Closet Trackers

One of the big reasons why investors are losing out so much is due to closet trackers. This is mostly because of the high fees charged by brokers. Among the 84 closet tracker funds investigated by the FCA last year, 64 of them were not performing as well as they should for their investors.

Now with the FCA's new rules, investors will have a better idea of what they are getting into. Asset managers will need to reveal a fund's objectives, what benchmarks it uses for performance, why they were selected, and provide past performance data. They also need to be more upfront about performance fees.

Many transparency campaigners welcomed the changes. A lot of customers have been let down by the lack of such information and more transparency will allow them to better pick the funds to invest in going forward.