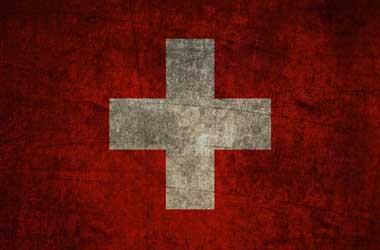 The Swiss economy contracted 2.6% q-o-q in the first-quarter, the highest since 1980 when the publication of data began, and higher than economists' expectation for a 2% contraction as economic activity in March was severely restrained due to the Covid-19 pandemic and the stringent prohibition measures to restrict it.
Private consumption fell by 3.5% in 1Q20, compared with an increase of 0.3% in the earlier quarter. Similarly, investment in both equipment and software decreased 4%, compared with a growth of 2.8%.
Even construction sector shrank 0.4% in the first-quarter, following an expansion of 0.6% in 4Q19. During the same period, both imports and exports slumped.
As far as manufacturing is concerned, the service industry was specifically impacted by business shutdowns and limitations, with historic decreases in trade, transport & communications, accommodation & food services, and health sectors.
The manufacturing industry posted the steepest decline since the Swiss franc jolt in January 2015.
In the US, private businesses removed 2.76 million workers from job in May 2020, after laying off 19.56 million in the earlier month, reflecting the largest decrease ever in employment, primarily due to Covid-19 pandemic and imposition of shutdown measures. The reported figures surpassed market estimates calling for a 9 million decline.
The service-sector lost 1.967 million jobs, mainly in transportation, trade and utilities (-826,000), professional and business (-250,000), education and health (-168,000), information (-115,000) and leisure and hospitality (-105,000).
In the meanwhile, the goods producing sector discharged 794,000 workers, primarily in manufacturing (-719,000), natural resources and mining (-52,000) and construction (-22,000). Private payrolls declined mostly in big enterprises (-1.60 million), followed by mid-sized (-722,000) and small (-435,000).
The yield on the 30-year US government bond increased to 1.5% Tuesday, the highest level since mid-March, against the backdrop of expectations of a rebound in economic activity and minimum interventions from the US Federal Reserve in the market for long-term government debt.
During the same period, the yield on the 5-year bond remained almost unaltered at 0.3%, causing 118bps gap in five-year/30-year bond, the largest (based on closing) since 2017.
Brazil's industrial production plummetted 18.8% m-o-m in April 2020, after a downwardly amended 9% decline in March, but lower than market forecasts for a 29.2% decrease.
It was the largest decrease in industrial output since April 1990, against the backdrop of business shutdowns and lockdowns due to Covid-19. While automotive vehicles, trailers & bodies recorded a decrease of 88.5%, reflecting the largest decrease on record, coke & petroleum products posted a 18.4% drop.
Similarly, metallurgy sector reported 28.8% fall, while machinery & equipment posted 30.8% decrease. Output of food sector rose 3.3%, while pharmaceutical products increased 6.6%.
On y-o-y basis, industrial output plummeted 27.2%, the highest since 1990, following a 3.8% decline in March.
Brent Crude declined around 1% to trade at roughly $39 per barrel Wednesday on news that Russia and Saudi Arabia have basically accepted to extend the prevailing record high crude production cuts by another month, while commodity markets were anticipating a minimum of two-month extension.
Earlier this morning, Brent crude hit a high of $40.53 per barrel, the highest since March 6, against the backdrop of a rebound in fuel consumption and softening of oil glut worries.