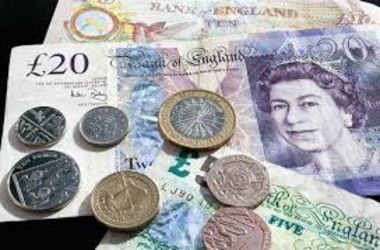 The British pound continues to hover around three-year high of $1.3850, aided by chances of a speedier economic rebound in the UK due to the roll out of Covid-19 vaccine and enormous stimulus, in addition to fading possibilities of negative interest rates.
The Bank of England stated that it would offer British lenders a minimum of six months before looking at the need of adopting negative interest rates. The central bank also warned that the step should not be construed to as a hint about the probability or impendence of such a policy.
The British Pound maintained its status as the best performer this year on international currency markets, with further gains seen in the last two days fueled by vanishing anticipations for a benchmark rate cut by the central bank in the forthcoming months.
Last Thursday, the Bank of England averted from increasing its quantitative easing program and also avoided slashing interest rates in an unanimous vote by the Monetary Policy Committee, issuing a firm hint to the markets that their previous anticipations for negative rates in the later-half of 2021 was misguided.
With removal of threats such asnegative interest rates and no-deal Brexit, the outlook for the pound sterling has seen a commendable improvement and the currency has seen considerable strengthening against all the major currency pairs so far this year.
The central bank also issued a statement justifying its choice by forecasting a quick economic rebound to pre-pandemic levels this year. The assessment of the Bank of England was based on the expectation that Covid-19 related prohibitions will be relaxed and there would be improvement in overall health condition of the public.
The pound is forecast to sustain positive momentum against the US dollar and the euro over the forthcoming days based on the aforesaid assumptions. The central bank has stated that negative interest rates are not possible to be implemented until commercial banks prepare themselves for such a move.
Furthermore, the Bank of England stated that it would take six months for commercial banks to get ready for negative interest rates. As the central bank anticipates economic rebound to pre-Covid-19 levels by then, the likelihood of negative interest rates is virtually nil.
The pound surged as the market brushed away negative interest rate concerns. Furthermore, the increasing pace of vaccinations is expected to make the UK as the first developed nation to open its economy without any restrictions.
As per global vaccination tracker at Our World in Data, the UK has completed its first dose of vaccination to 16% of its population, Germany 3.5%, France 2.80%, the US 10% and Canada 2.69%. The gap in vaccinations between the Eurozone and the UK is quite bit and so currency strategists anticipate the pound to further strengthen against the Eurodollar.
Ricardo Evangelista, a Senior Analyst at ActivTrades, said:
"The euro lost further ground to the pound… continuing the trend of earlier sessions that has seen the single currency losing more than 1% to sterling since Monday. The relative success of the UK's vaccine rollout contrasts with the, so far, suboptimal progress of the European program."
He further stated:
"The slow pace of the vaccine deployment orchestrated by Brussels is triggering fears of a slower than expected economic recovery in the EU, while on the other side of the channel the picture looks rosier, with hopes that Britain may have vaccinated its entire adult population by July."