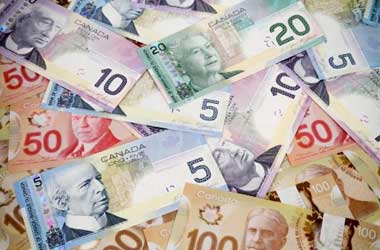 Considering the improved outlook for oil and reasonably strong Canadian retail sales in March, on May 19th, we had stated our intention to go short in EUR/CAD pair at 1.5150, with a target of about 1.4880. We had also expressed our plans to invest in a put option contract.
Our decision was also driven by the dovish tone of Mario Draghi, President of the ECB. As anticipated, in a week, the EUR/CAD pair fell and hit our target. However, the weakness in crude oil enabled the Euro to regain the lost ground. On the basis of facts provided below, we expect the EUR/CAD pair to decline again from the current level of 1.5150.
On Wednesday, Statistics Canada announced that the economy expanded 0.5% m-o-m in March, compared with a flat growth in the previous month. The GDP growth brushed aside concerns over the impact of weak oil prices on the economy. The reported figures also surpassed analysts' estimates of 0.3% GDP growth. On an annualized basis, the economy expanded 3.7% in the first-quarter, following a GDP growth of 2.7% and 4.2% in the previous two quarters. Notably, it is the strongest three quarter gain since 2010.
European Central Bank
In Europe, the Eurostat reported a slowdown in consumer price inflation in May, reflecting the situation in Germany and Spain, and supporting the dovish stance of the ECB President Mario Draghi. The inflation eased to 1.4%, from 1.9% in the previous month, and below market's expectation of 1.5%. It is the lowest inflation since December 2016. Excluding food and energy prices, the core inflation fell to 0.9%, from 1.2% in the earlier month, and a notch below estimates of 1%.
The ECB is scheduled to meet next week to decide the monetary policy. Currently, ECB is buying €60 billion worth bonds per month to increase liquidity in the economy and create inflationary pressure. Considering the weak inflation data, the ECB is not expected to change its accommodative policy. Thus, fundamentally, we expect the EUR/CAD pair to decline in the short-term.
The price chart indicates firm resistance for the pair at 1.5150. Furthermore, the pair is currently in an overbought state as indicated by the stochastic oscillator. Thus, we can expect the currency cross to decline once again. On the downside, support exists at 1.5050.
In the currency market, we intend to go short in the EUR/CAD pair near 1.5150, with a stop loss order above 1.5250. If the pair declines as expected, then we will book our profit near 1.5050.
Simultaneously, we wish to invest in a put option to establish the equivalent of a short position in the binary market. We intend to pick a contract, which expires on or around June 10th , when the EUR/CAD pair trades near 1.5150.