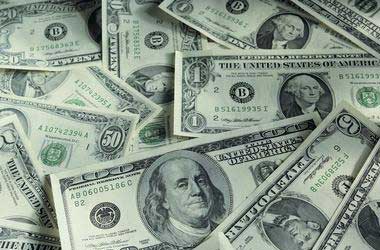 Wall Street ended strongly in green Friday in spite of a new historical job loss of 20.50 million in April and a record high unemployment rate of 14.7%.
Stocks gained on investors' optimism about reopening of the economy soon and expectations that technology firms will continue to lead growth.
On the enterprise side, cruise and airline stocks overshadowed the market, indicating that investors expects overall health scenario to pick up from here on. The Dow Jones rallied 455 points or 1.9% to 24,331. Similarly, S&P 500 surged 49 points or 1.7% to 2930.
The Nasdaq rose 142 points or 1.6% to 9121. It is the first weekly gain in the last three weeks for all three indices. While the Dow and S&P 500 rose 2.5% and 3.5% last week, respectively, Nasdaq gained 6%.
The 20.50 million jobs shave off the US economy, however, was slightly better than the 22 million job losses anticipated by economists. In March, the US economy lost 870,000 jobs.
It is the steepest decline ever recorded, taking the employment figure to 131 million, the lowest level since February 2011 due to Covid-19 pandemic and subsequent limited lockdown prohibitions implemented, including business shutdowns.
The economy suffered broad job losses, with the biggest 7.70 million drop happening in leisure and hospitality. Nearly three-quarter of the decline was registered in food services and drinking places (-5.50 million).
Employment also dropped in the arts, recreation and entertainment sector (-1.30 million) and in the accommodation sector (-839,000).
The change in overall non-farm payroll employment for February was downwardly amended by 45,000 to 230,000 and the change for March was downwardly revised by 169,000 to -870,000.
With these amendments, employment changes in February and March combined were 214,000 lower than earlier reported.
The US jobless rate surged to 14.7% in April 2020, the biggest in the history of series and compared to market anticipations of 16% as the coronavirus issue caused loss of jobs to millions.
The number of unemployed people increased to 23.1 million, from 15.90 million. The number of employed people fell by 22.4 million to 133.40 million. The labor force participation rate dropped 2.5% points to 60.2% in April, the lowest level since January 1973.
The US WTI crude gained 5% to end Friday's trading session at $24.74 per barrel, the first do-si-do advancement since February as US producers slashed output with number of drilling rigs falling to a record low level of 374 last week, and amidst fresh expectations of a rebound in worldwide fuel requirement as several countries intend to relax lockdown prohibitions.
The weekly data published by the US Energy Information Administration indicated 15 weeks of consecutive increases in crude inventories, but the rate of increase in stockpile has eased following the addition of a record 19 million barrels last month.
The DXY decreased 0.1550 or 0.16% to 99.7340 versus a basket of currencies on Friday May 8 in the earlier trading session.