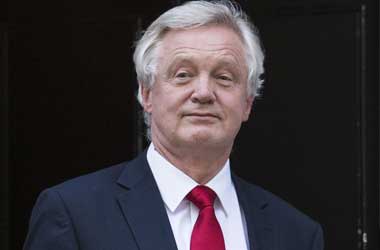 David Davis, the UK's Secretary of State for Exiting the European Union has accused remain-supporting Treasury officials of trying to undermine Britain's position as a part of a strategy to retain Britain within the single EU market.
The accusation stems from a leak of Cabinet papers drafted under Chancellor Phillip Hammond saying Brexit could result in losses up to £66 billion in tax revenues. The report states that the country's national income could fall by 9.5 percent if Britain loses single market access and instead relies on World Trade Organization regulations. According to Davis, the figures were the same as that employed by the previous Chancellor George Osborne in 'Project Fear' before the June referendum.
He pointed out that such projections could harm the position of Britain during negotiations with Europe and add more risk to the economy especially when the pound sterling is under significant pressure. Other lawmakers also said that such reports harmed the country.
RT UK
In a statement Jacob Rees-Mogg, eurosceptic conservative MP said
The Treasury is creating instability potentially deliberately because it backed the European case so strongly in the referendum. It is causing difficulties for the negotiating strategy.
Prime Minister Theresa May has refused to support the stated forecast. The official spokesperson for PM May said that the figures were based on research carried out previously and whose results were on record. The spokesperson added that it was important to now focus on the country having the strongest possible position during negotiations. Sources claim that the leaked papers are a part of the ongoing battle between Chancellor Hammond, who had supported the remain camp and Brexit ministers that include Davis, Boris Johnson the Foreign Secretary and Liam Fox the International Trade Secretary.
Davis had earlier stated in the House of Commons that the country had given a clear mandate on the subject and all legislators whether in favour to Remain or Leave had a duty to carry out as per the wishes of its citizens.
PM May has so far refused to comment if UK will seek to exit the single market, however Davis has suggested during discussion in Commons that it might happen. Fox has further suggested that the UK should exit the customs union that imposes EU-wide tariff on items traded with non-EU countries. A senior Treasury official attacked this statement saying Fox was making the recommendation to exit the customs union without any supporting data.
Taking note of this, Rees-Mogg pointed out that it was of serious concern that Treasury officials were actively undermining the Prime Minister.