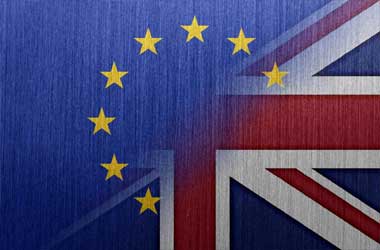 Swedish Prime Minister Stefan Loefven has warned that Brexit negotiations could become difficult if the British Prime Minister Theresa May decides uses tactics like corporation tax cuts to boost Britain's growth.
Such measures would impact the competitiveness of EU countries.
Loefven stated that if the UK decides to go ahead with such decisions, it would definitely hurt the relationship between Britain and its EU partners.
In a statement Loefven said,
You hear about plans in the UK to, for example, lower corporate taxes considerably. If they, during this time, begin that kind of race, that will of course make discussions more difficult. We will continue to invest, because that's the future. Tax cuts are not the future. We need to continue to invest, and, for example, make sure our children get a good education.
CCTV News
Loefven also suggested that PM May should not wait longer than necessary to start Brexit negotiations. Loefvan's comments came in the wake of the recent statements by Chancellor Phillip Hammond that he might re-jig the fiscal policy of UK by introducing tax cuts and increasing spends on infrastructure to support the British economy.
The Institute of Economic Affairs (IEA) has however said that such threats were not meaningful as it was the prerogative of the British government to decide on the measures needed to improve investment levels in the country and make the UK more attractive for economic activity. Further, European leaders need to take heed of the fact that the Brexit vote was for having no outside interference in deciding internal policies.
Madsen Pirie, president of the Adam Smith Institute has said that Brexit offered the country a unique opportunity to rethink its tax policy saying that tax policies are often shaped by accident rather by design. He said that the belief that corporations paid the tax was false, since the tax amount was actually borne by the employees, customers and shareholders.
According to Pirie, the corporation tax rates could be cut phase-wise, going from 12.5 percent to 6.25 percent and thereon down to zero. Corporation tax in UK is currently at 20 percent, just below Sweden's which is at 22 percent.
Hammond has said that a resetting of the fiscal policy would be undertaken if needed in the Autumn Statement as a medium-term measure to stimulate the economy. Flash estimates including the latest Purchasing Managers' Index which is at its lowest in seven years are indicating that business confidence has been hit in the UK due to the Brexit vote.