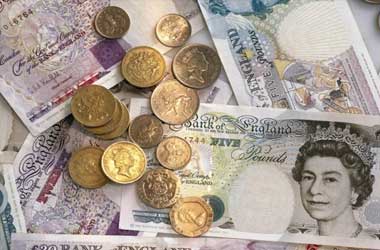 The UK's manufacturing production plummeted at record 28.5% y-o-y in April, following a 9.7% decline in March and worse than predictions for a 19.9% decline.
The Covid-19 lockdown enforced from March 23rd had a considerable effect on entire economic activity as several businesses and industries had to shut down.
On m-o-m basis, industry activity plunged by a record drop of 24.3%, mainly due to transport machinery, which decreased by a record 50.2%, with motor vehicles, semi-trailers, and trailers dropping by a huge 90.3%.
Construction output in the UK fell 44% y-o-y in April, following a 7.1% decrease in the earlier month and compared with market predictions for a 36.2% decline.
It is a record decrease in construction output after the country implemented a lockdown from March 23rd due to Covid-19, compelling several businesses to shut down.
Decreases were recorded in all sub-sectors, but the biggest were recorded for public new housing (-66.1%) and private new housing (-63.6%). Repair and maintenance dropped 42.8% and other fresh work fell 44.7%.
The UK economy shrank 10.4% in the quarter ended April 2020, few notches above economists' forecasts of a 10% contraction. It is a record drop in GDP as government limitations on mobility drastically minimized economic activity.
The effect of Covid-19 became visible on economic activity, with education centres, pubs, healthcare, automobile sales, car manufacturing and construction sector recording steep downward contributions.
The services sector declined by 9.9%, construction by 18.2% and production by 9.5%, all of them reflecting record declines. With respect to April, the economy contracted 20.4% from March, which also posted a record decline, and worse than anticipations for an 18.4% drop. On y-o-y basis, the GDP dropped 24.5% in April only.
The UK recorded a trade surplus of £0.305 billion in April, compared to a downwardly amended £3.956 billion deficit in the earlier month. Exports dropped 19.3% to £37.71 billion, the lowest since August 2010, primarily due to a 14.9% decline in goods and a 24.4% drop in services.
Within goods, sales of machinery & transport equipment (-27.1%), miscellaneous manufactures (-19.6%), fuels (-15.9%), and material manufacturers (-4.7%) recorded a notable decline. Shipment of goods to both EU countries (-10.4%) and non-EU countries (-18.5%) decreased considerably.
During the same period, imports decreased at a quicker pace of 26.2% to £37.41 billion, the lowest since January 2010, against the backdrop of a 21.9% decrease in purchases of goods and a 37.6% fall in services.
Import of goods dropped primarily in sectors such as machinery & transport equipment (27.7%), material manufacturers (-13.6%), food & live animals (-0.9%), and miscellaneous manufactures (-18%). Notably, goods imports plummeted 23.7% from countries outside the EU, while that of EU countries dropped 20.2%.
Between March and April, industrial production in the UK declined by a record 20.3%, with manufacturing paving way for the biggest downward decline, decreasing by a record 24.3%. Other sector, which contributed to the decline include mining and quarrying (-12.2%), electricity and gas (-9.5%) and water and waste (-5.3%).
Government limitations on mobility to halt the outbreak of Covid-19 significantly minimized economic activity as several companies and shops were shut down. The monthly decline of 24.3% in manufacturing output was driven by transport machinery, which dropped by a record 50.2%, with trailers, motor vehicles and semi-trailers dipping by a record 90.3%.
Consumer confidence in the UK dropped to -36 points in May, from an initial estimate of -34 and from -33 in the earlier month. It was the lowest data since January 2009 as limitations to end Covid-19 and systematic reopening anticipations crumpled confidence.
The Major Purchase Index increased for the second consecutive month but still stood far lower than trend. GfK's client strategy director said "Consumer confidence remains battered and bruised despite efforts at loosening the COVID-19 restrictions."