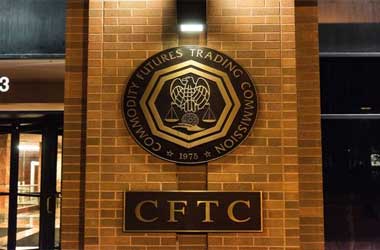 The Commodity Futures Trading Commission (CFTC) has just fined some of the biggest financial institutions around the world over their reported failures.
The six institutions who have been slapped with fines are HSBC Bank USA, N.A., The Northern Trust Company, Société Générale International Limited, The Bank of New York Mellon, NatWest Markets Plc and PNC Bank, National Association. The combined fines imposed on these six institutions come up to $6 million.
The CFTC is not only hitting these institutions with fines for reporting failures. Société Générale and The Northern Trust Company also received additional fines because they failed to supervise in connection to the reporting failures. HSBC also got charged with violating swap-dealer risk management regulations.

In a statement, James McDonald, CFTC Director of Enforcement said
Accurate reporting is essential to effective fulfillment of the regulatory functions of the CFTC, including meaningful surveillance and enforcement programs. As these actions show, the CFTC will continue to vigorously enforce reporting requirements.  The CFTC will also take appropriate action where reporting failures are occurring as a result of serious supervisory failures.

The fines for HSBC came to $650,000 along with additional sanctions. Initially, the bank had a higher fine but it was reduced because of the bank's cooperation. This is the first time that the swap-dealer risk management rules were used to charge a financial institution.

Amount Of Fines Imposed

For Société Générale, the fine imposed was a massive $2.5 million. The bank has also been ordered to continue remediation efforts connected to swap data reporting. The CFTC has ordered the institution to report continually in its efforts to comply with these regulations.

The Northern Trust Company was hit with a million dollar civil penalty along with additional sanctions. Multiple swap-dealer violations were committed against CFTC regulations. NatWest cooperated and did well in its remediation so much that the monetary penalty was reduced to $850,000, along with other sanctions. The main charge against NatWest is that it failed to submit accurate large trader reports (LTRs).

The Bank of New York Mellon committed multiple violations of CFTC regulations but the CFTC deemed that the bank should only pay a $750,000 as a civil monetary penalty. PNC Bank violated several reporting requirements according to CFTC regulations and got hit with a $300,000 civil monetary penalty.

The CFTC has imposed harsh fines in order to send a strong message to the market that they are serious about enforcing its swap-dealer risk reporting regulations