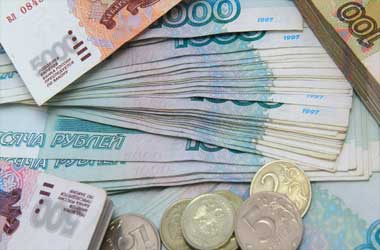 The Russian ruble rebounded slightly after hitting a two-month low of 76.20 against the greenback last week as Brent crude gained momentum to record a yearly high of $59.523 per barrel against the backdrop of a decline in the US crude inventories and robust conformity by OPEC+ oil cartel.
In the meanwhile, the country's finance ministry abruptly declared a drop in overseas currency purchases in February. With respect to monetary policy front, the Central Bank of Russia has been maintaining its benchmark interest rates unaltered at 4.25% since June 2020, while being prepared for additional rate cuts, if necessary.
The country's consumer price inflation increased to 5.2% in January, from 4.9% in the earlier month but lower than the 5.3% figure anticipated by economists. The reported figure was the highest since April 2019 as food products recorded 1% growth. Specifically, fruits and vegetable prices increased 4.8%. Non-food items posted a 0.5% increase in prices. Furthermore, cost of services rose by 0.4%. On a m-o-m basis consumer prices rose by 0.7% in January.
According to IHS Markit, Russia's services PMI rose sharply to 52.70 in January 2021, from 48 in the earlier month. The recent reading reflects the first monthly increase in the sector since last September, as both fresh orders and output recorded growth. Fresh export orders declined again, albeit at the slowest pace since last August.
In the meanwhile, rate of job losses decreased to the slowest level in past five months as pressure on capacity increased, while the backlogs of work increased for the first-time since November 2017 following a renewed increase in fresh order inflows. With respect to price, input cost inflation slowed down for the second consecutive month, mainly due to an increase in prices from the seller, fuel, and adverse currency exchange rate movements.
Also, output charges inflation declined to a 6-month low. Notably, business sentiment improved to the highest level since October 2019, primarily due to expectations for an end to the Covid-19 pandemic and social distancing rules.
In a separate news release, IHS Markit stated that Russia's manufacturing PMI rose to 50.90 in January, from 49.70 in December, reflecting a growth for the first time in five months, as fresh orders and output rebounded. Notably, output increased for the first time since September, while fresh orders increased slightly, with the pace of expansion being the quickest since August 2020.
On the contrary, fresh export orders shrank considerably and at the steepest pace since last May. During the same period, employment increased for the first time in one-and-a-half-years. The pace of job creation was the fastest recorded in more than two years. With respect to the price, input cost inflationary pressure decreased, but was among the steepest in six years.
As an outcome, output charge inflation speeded to the second-quickest since February. Eventually, business sentiment stood upbeat, mainly due to expectations for an end to the Covid-19 pandemic.
The country's GDP contracted 3.1% last year, following an expansion of 2% in 2019, but bettered the 3.9% contraction anticipated by the Bank of Russia. The reported figures reflect the steepest yearly contraction in eleven years against the backdrop of Covid-19 pandemic and a worldwide decline in demand for energy products.
The economy ministry anticipates Russia's GDP to record growth this year, with early estimates pegged at 3.30%. Notably, the economy contracted 3.4% in the third-quarter of 2020, improving from a 8% contraction in the earlier three-month period.
Real wages in Russia inched up 0.2% y-o-y in November 2020, slowing down from a 0.5% growth in the earlier month. Economists had anticipated real wages to decline by 0.3%. Average nominal wages inched 4.6% higher to RUB 49,274 and yearly inflation was 4.40%.
Retail sales plunged 3.6% y-o-y in December, following a 3.1% decline in the earlier month and surpassed market forecasts calling for a 2.5% decline. The reported figure was the ninth successive month of decline in retail activity. On m-o-m basis, retail trade surged 17.30%, rebounding from a 1.2% decline in November.
The country's jobless rate declined to 5.9% in December, from 6.1% in the prior month, reflecting the lowest level since April and surpassed the 6.1% fall anticipated by economists. The number of jobless people declined 183,000 from earlier month to 4.433 million. Furthermore, the number of officially registered jobless people decreased by 360,000 to 2.773 million.
Producer prices in Russia increased 3.6% y-o-y in December 2020, speeding up from a 2.4% rise in the earlier month. It was the largest rise in producer prices since June 2019, with inflationary pressure arising from manufacturing and water supply, which recorded 6% and r.2% increase, respectively.
Likewise, electricity, gas, steam & air conditioning recorded 3.9% increase. In the meantime, cost of mining declined 3.30%. On a m-o-m basis, producer prices increased 1.5% in December, following a 1% rise in November.