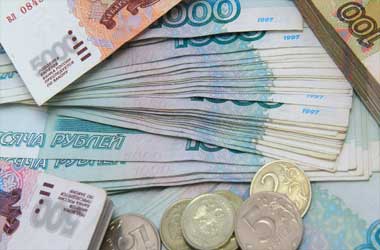 The Russian ruble has been recovering for the past few weeks to trade at around $74, after hitting a fresh yearly low of $76.50 on January 29, backed by robustness in oil markets and hints that fresh western sanctions will not have huge negative impact on the economy.
Riskier assets got a boost by the likelihood of a huge fiscal stimulus in the US and expectations for a Covid-19 vaccine driven economic rebound this year.
In the meanwhile, investor look for the finance ministry's intention for overseas currency purchases in March, following the announcement of a cut back last month.
With respect to monetary policy, the Central bank of Russia maintained interest rates unchanged at a historically low level and hinted that it would not look at additional rate cuts in the next meeting. The Ruble's appreciation was also backed by a series of positive economic data.
The IHS Markit Russia Services PMI fell to 52.20 in February, from 52.70 in January. The recent reading underlined the second consecutive month of expansion in the industry as both output and fresh orders growth declined.
During the same period, fresh export orders, nevertheless, continued to decline. In the meanwhile, the job losses expedited to the quickest level since December 2019, in spite of hints of a decline in capacity utilization.
With respect to costs, input cost inflation expedited to the second steepest since January 2019, due to an increase in prices from the supplier, higher transportation charges and adverse currency conversion rates. Also, output costs inflation expedited in a solid fashion to the second-quickest for roughly a year.
Ultimately, business sentiment stood positive, due to expectations for an end to the Covid-19 pandemic, relaxation of prohibitions and a rise in customer demand when restrictions are removed.
The IHS Markit Russia manufacturing PMI rose to 51.50 in February, from 50.90 in the earlier month, underlining the second successive month of growth in the sector and the quickest rise since April 2019 as both fresh orders and output grew at the quickest pace since last August.
On the contrary, fresh export orders declined. During the same period, employment increased at the quickest rate in more than two years. With respect to costs, input cost inflationary pressure increased and it was at the sharpest level since February 2015. Business sentiment improved as reached levels previously seen before the Covid-19 pandemic.
Retail sales in Russia inched downwards by 0.1% y-o-y in January, but improved from a 3.6% decline in the earlier month and surpassed the 3% decline anticipated by economists. The reported drop reflects the 10th successive month of drop in retail trade.
On a monthly basis, retail sales plunged 21.5%, following a 17.3% surge in December.
Real wages rose by 4.6% y-o-y in December, expediting from a 0.2% rise in the earlier month and surprised economists who anticipated a 1.5% drop. Additionally, average nominal wages surged 9.7% to Rub 62,278, while annual inflation stood at 4.9%.
The country's jobless rate inched downwards to 5.8% in January, from 5.9% in December 2020 and surpassed economists' forecasts calling for an unemployment rate of 6%. The reported figure is the lowest jobless rate since April 2020, with the jobless people declining by 116,000 on m-o-m basis to 4.317 million. Additionally, the number of people officially registered as jobless dropped 244,000 to 2.529 million.
Producer prices in Russia surged 6.7% y-o-y in January, expediting from a 3.6% rise in the earlier month. It was the highest growth in producer prices since May 2019. The increase was led by 9.1% growth in manufacturing, compared with 6% in December. Cost of mining bounced 1.8% in January, following a contraction of 3.3% in December.
However, electricity, gas, steam & air conditioning recorded an increase of 2.2% in January, compared with 3.9% in the prior month. Likewise, water supply recorded lower growth of 2.7%, compared with 4.2% in earlier month. On a m-o-m basis, producer prices increased 3.5% in January, following a 1.5% rise in December.