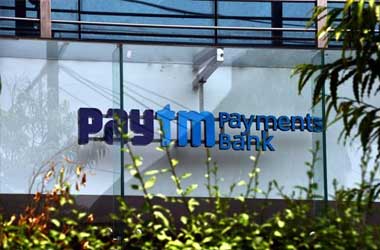 Paytm Payments Bank (PPB) was in hot water for much of 2018 for failing to comply with Indian banking regulations. As a result, PPB was unable to open new accounts because it was barred from doing so.

However, after a period of six months, the Reserve Bank of India (RBI) has given the nod for PPB to start receiving new customers and opening accounts again.
The bank is supposed to start opening know-your-customer (KYC) facilities for bank accounts and e-wallets soon.
The main reason for the restriction placed on PPB was that there were problems that surfaced regarding the bank's practices back when it was audited in early 2018. RBI was also concerned about the connection between the company that ran the bank and the parent company of the bank, One97 Communications.
The main violations that audit disclosed about Paytm Payments Bank were violations concerning the Rs 1 lakh limit per account. The bank also failed to maintain its net worth limit of Rs 100 crores. The audit revealed these facts and the RBI was forced to step in and take action.
Though no fines were levied on the bank, stopping the opening of new accounts was a major blow to the bank. This significantly impacted the bank's fiscal earnings and resulted in a loss of Rs 20 crore, despite generating Rs 720 crore in revenues.
PPB was not the only bank to experience censure from the RBI. Fino was stopped from opening new accounts because it did not place a deposit limit of Rs 1 lakh on its customers. Fortunately for the bank, it was able to start opening accounts again in late 2018 but it had to pay a Rs 1 crore fine to the RBI.
The Payments Bank Concept
Payment banks are a fairly new concept that look to bring innovation to the Indian financial system. The main idea behind these payment banks is to help increase the penetration of financial services into rural areas. Payment banks are supposed to offer basic checking and savings accounts but are not allowed to offer loans or credit cards. They also offer e-wallet and payment features so account holders can pay off their bills easily.
Though the impact of payment banks is currently limited, PPB hopes to change that by increasing its current amount of accounts to 100 million by the end of 2019.
In a statement, a member of the industry said
Paytm has a large chunk of its customers using the bank account and the wallet interchangeably, and has played a crucial role in driving financial inclusion. Under the new leadership, they will try to expand their reach and get more customers.