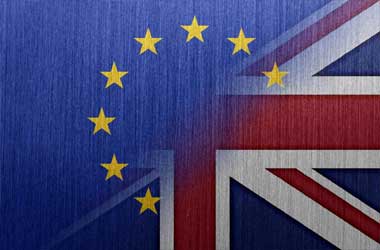 Stock markets in Europe are witnessing a declining trend as concerns grow around global growth prospects against the background of weak manufacturing data, the Brexit referendum in Britain and the upcoming European Central Bank (ECB) policy meeting.
Mining stocks fell drastically in the Stoxx Europe 600 Index as well as in FTSE 100 earlier this week as a result of the latest manufacturing report from China which did not indicate strong growth trends causing a weakening in commodity prices. In addition, euro data showed that euro-area manufacturing had stagnated in May signaling a slowdown.
TheStreet
In a statement, William Hobbs, head of Europe, Middle East and Africa investment strategy of the wealth-management unit of Barclays Plc said,
The recovery in Europe is not accelerating and we have a very, very heavy week for data still ahead of us, so you can forgive people for a wait-and- see mood. Markets are trapped a little bit, people are worried about geopolitics and the British referendum. This is keeping investors on the sidelines in case the worst-case scenario comes through.
Recent polling on the UK referendum has shown the Leave camp as having a slight lead, triggering concern within business community about a possible Brexit. A wide range of chief executives across organizations such as Airbus Group SE, GKN Plc and Siemens AG have highlighted that exiting the EU is likely to harm UK's investment prospects and its manufacturing jobs.
The overall bearish sentiment resulted in FTSE 100 dropping by over 38 points in the past few days, wiping out over £20 billion of market value. The pound sterling also witnessed high levels of volatility, the highest in fact in seven years.
The Organization for Economic Co-Operation and Development (OECD) announced that it was slashing its outlook on UK growth from 2.1 percent to 1.7 percent, warning of the possible impact of Brexit.
Manufacturing data from the U.S has shown that it has increased at a rate faster-than-expected buoying sentiment. Investors are looking toward the payroll data to be released at the end of the week for more clarity on whether the economy can take a rate increase. The employment data released so far shows only modest gains leading analysts to believe that the U.S Fed may not take the decision to hike the rates in June.
The ECB is expected to announce its interest rate decision in its meeting slated to be held this week. Most market experts expect the EU body to hold firm on the existing 0 percent interest rate and the deposit rate of -0.4 percent.