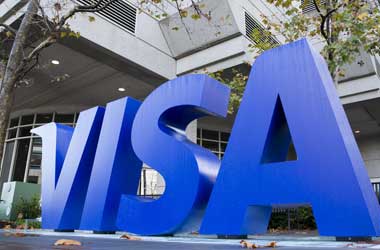 Credit cards continue to be one of the most popular forms of payment with users all around the world. Not only are they widely accepted but they are easy to carry and use.
However, credit cards have proven to be vulnerable especially when the credit card user is not careful. This often results in their data getting compromised.
Visa is one of the top two credit card processors in the world. The company recently issued a warning to credit card users about potential hacking at gas stations.

There are millions of self-service gas stations around the world who accept payment via credit card. Visa has warned its customers to be careful at gas stations as this is a spot where they could end up with a compromised credit card. The credit card company has issued several warnings recently about the potential hacking happening at gas stations. There have been reports of several successful hacks in 2019.

KPIX CBS SF Bay Area
Visa has stated that these gas station attacks in 2019 were much more advanced than the normal skimming approach of stealing credit card data. With skimming, users are tricked into swiping their card on a device attached to a card reader. This device then copies the card information which is then collected later. The data is then used to create a duplicate credit card to use.

The new attacks are much less noticeable. The hackers are now able to enter a gas station's point-of-sale (POS) systems. This is either done by sending a phishing email or physically accessing them. The hacker will then be able to steal all of the credit and debit card info stored in the system. New info can also be received as customers swipe more cards.

Switching to Chips

One of the main points of vulnerability that hackers are taking advantage of is that the gas stations have not shifted to more secure EMV chip-enabled devices. Those targeted by the attacks have swipe-only card readers.

This is why Visa is recommending that gas station owners who have not upgraded their devices yet to start changing to the chip-enabled reader. To encourage this, Visa has announced that by October 2020, any non-chip-enable device will not be covered by Visa's fraud liability agreement. This is because the responsibility is now on the merchant for not being up-to-date.